To Buy or Not to Buy a Season Pass in the time of Covid
To Buy or Not to Buy: Season Passes in the time of COVID-19. 
In general I am of the opinion that if you are a skier or snowboarder who plans to ride 4+ days in a season, in the Tahoe area as Season Pass to one of the many Tahoe ski resorts is a no brainer.  Yet, I still find myself each year giving friends a little nudge.  In many cases it is the shock of shelling out $500-$1,000 for a winter sport while the weather is warming at thoughts have moved more to summer vacations.
Coming off of a less than stellar Tahoe snow year with resorts shutting down for health / safety reasons related to Coronavirus COVID -19, there is another layer of concern that will put most winter plans on hold and for many that means the purchase of a season pass.  What follows some option for your 2020/2021 ski plans. (opinions of an optimist that the snow will fall and the lifts will spin)
Fall Update: Modifications for 2021-2021 Ski Season
As the Covid 19 pandemic continues, ski resorts have been working diligently to plan for the upcoming ski season.  Some changes that are expected include: Limited Dining, Limited Visitors, Face Coverings, Physical Distancing and even reservations.  With this in mind, one thing to consider in whether or not to make a late season pass purchase may be the advantage that it gives in terms of access to the mountains and reservations.  There are still a lot of things in the air, but it does appear that pretty much all the resorts have created plans to open for the 2020-2021 ski season so you should plan as well.
For example: Link to Squaw Valley, CA Covid-19 Policies
Save the Money – Opt for more Free (or Cheap) Family Winter Activities (LINK to article)
There is no shortage of budget options to enjoy Winter in Tahoe.  Whether picking up a new sled, some snowshoes or getting your backcountry ski / snowboard set up ready to go this is a good time to get ready as there are deals to be had.  Get that avalanche transceiver, sign up for avalanche training with Alpine Skills International or a new splitboard set up from one of the many local Tahoe shops.
Wait and See – Plan on waiting and buying day tickets: 
A common refrain from some friends that are unsure on how many days they could get, and / or those wondering if the lifts will open.  With the price of daily lift tickets,  personally shelling out the daily cost on all but the perfect day, just adds another obstacle to getting on the slopes.  Most resorts have guarantees in place in case they are affected by health / travel restrictions so if planning on 4 or more days, the benefits of a pass are many.
If buying a pass, which one should you get: While this depends on many factors, if you are going to pick up a pass, many of the resorts have extended the early season pricing and there may be some interesting options.
Buy or Renew your Season Pass to EPIC or IKON Resorts:
These passes cover a large number of resorts throughout the country and If you add a pass last year, there are some great deals and guarantees.  From the option to travel to other resorts that may be opening to offering flexibility to move your pass to the following year, depending on your circumstances, this may be the best choice.   In just the Tahoe area, these passes include some of the best terrain and amenity options.
IKON: Squaw Valley, Alpine Meadows
EPIC: Northstar, Heavenly, Kirkwood
Buy a Season Pass to a New Mountain or one of the many smaller Local Mountains.

Is there a smaller, less crowded local mountain that you can drive to?  If so, this may be a great time to give one a try.  In general, the season passes or even the daily tickets are usually less expensive and there are deals to be had.  In the Lake Tahoe area, there are plenty of independent resorts that are great options.  Mt. Rose, Homewood, Sugar Bowl, Tahoe Donner, Sierra at Tahoe, Diamond Peak and others offer some great options and are definitely worth a try.
Of course Tahoe has an abundance of activities in Winter beyond that of the ski resorts.  Check out some of the Best Cheap or Free Winter Activities in Tahoe.
Either way, let's all hope for a great snow season and plenty of healthy turns for the 20/21 season.
Ski Resorts in Lake Tahoe, Augmented Reality Travel Guide
If this is your very first time using Augmented Reality, check the following video as a quick reference.
Ski Resorts in Lake Tahoe, Augmented Reality Travel Guide
This is 3D model. You can drag or tap it to move in any direction.
1. If you are seeing the image:

click on it.
2. When a new image appears, click on: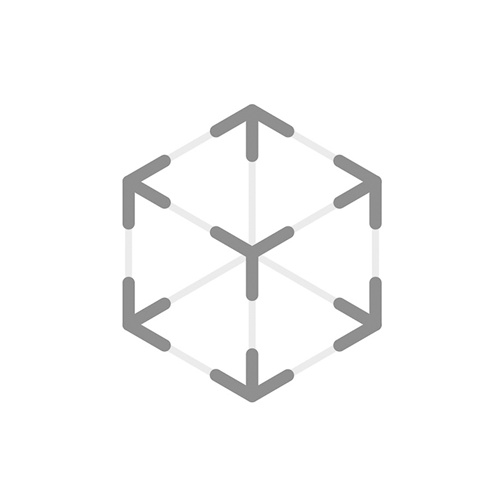 AR powered by Virtualmerse
Now, try your self this amazing Augmented Reality experience:
1. Find a flat and clean surface (table, desktop) ideally without objects on it.
2. Open the current page in your
iPhone

or

iPad

.
3. Alternatively, scan the QR Code with your mobile device camera.
4. Enjoy it!
Scan the QR Code to see the model in your iPhone or iPad only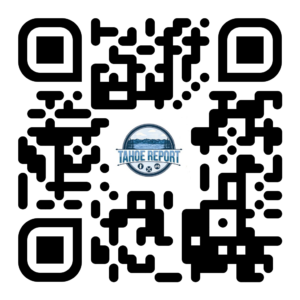 From walking to the beach, to finding the nearest ski resort, to taking a day trip to some of the nearby destinations.  Check out the options!
Lake Tahoe is a magical place.  Surrounded by mountains with access to the crystal blue water, excellent trails, world class ski ressorts and more within the Tahoe basin.
Beyond any of the mountain passes lie many additional opportunities that are a relatively easy day trip.  Some are on your way to Lake Tahoe from the San Francisco Bay Area  such as the Sierra Foothills and Gold Country.
Others such as the former mining town of Bodie and the Bodie State Historic Park as well as Carson City, Reno, and even a little farther to Mammoth Lakes and Mono Lake offer plenty of interesting options.  As a day trip or for ideas on where to stop while exploring California and Nevada, check out some of our travel ideas.