Article Quick Links - Post Table of Contents
Adaptive Sports Lake Tahoe
Sports for all! Adaptive sports represent recreational activity equality in Tahoe basin
Many individuals decide to reside in the Lake Tahoe surrounding areas due to the major opportunity to embody an active, outdoor lifestyle. With sports such as mountain biking, snowboarding/skiing, hiking, trail running, and more – it's safe to say that Tahoe is an outdoor lover's paradise.
Year-round, locals and visitors alike can indulge in these action sports, however many Tahoe recreational businesses have also adapted and conformed their outdoor activities to accommodate anyone and everyone – including individuals who need specific physical adaptations.
The towns that surround the lake have molded their outdoor recreational activities to provide Tahoe adaptive sports, meaning there are activities available for those that are physically or intellectually disabled. With adaptive programs such as water skiing, hiking, equestrian, paddle boarding, and more; Tahoe is arguably the epicenter for inclusive year-round outdoor activities.
Achieve Tahoe – A Leader in Adaptive Sports for the Lake Tahoe Area
One of the longtime Tahoe organizations that holds and supports adaptive sports is Achieve Tahoe. Founded in the late 1960's, Achieve Tahoe began by bringing together a group of Vietnam War Veterans with disabilities by teaching them to ski and finding adaptive ways to do so. Now, Achieve Tahoe provides year-round, outdoor recreational activities for individuals with cognitive, sensory, and physical disabilities.
The organization speaks to focusing mainly on health, confidence, and independence; with the intention that the experience people have with them is "long-lasting and carries over into other areas of their life."
Achieve Tahoe offers a wide array of adaptive sports activities throughout the year, however during the summer the organization promotes their individual summer programs as well as their multiple day programs. One of their summer 2021 programs is a day of water sports fun – including a full day of canoeing, kayaking, paddle boarding, jet ski riding, and tubing on Donner Lake, including a picnic lunch.
Aside from their water sports summer program, Achieve Tahoe also offers unique summer activities such as equestrian riding, archery, sailing, and even hiking. All these activities are guided by Achieve Tahoe's experienced staff and volunteers.
Lake Tahoe: Summer Adaptive Programs
Below is a list with links to some of the top Lake Tahoe area adaptive sports programs.
Lake Tahoe: Winter Adaptive Programs
Alongside the array of summer sports programs, many Tahoe ski resorts also host adaptive skiing and snowboarding during the winter season. Many of the ski resorts not only offer adaptive group lessons, but also offer season passes, day passes, and even one-on-one lessons with certified ski/snowboard instructors.
Below is a list of winter adaptive sports programs available during the winter season. Specific dates should be announced for these programs between summer and winter.
Amongst the array of ski resorts that host adaptive skiing and snowboarding activities during the winter season, each of these resorts is proud to offer inclusiveness for all disabilities. According to Sierra-at-Tahoe Ski Resort's website, "[Sierra-at-Tahoe] is proud to offer adaptive lessons for both physical and intellectual disabilities."
For individuals who want to take a snow sports adaptive lesson, rest assured that these resorts will take care of you. Each of these resorts state that their adaptive winter sports lessons are taught by Professional Ski Instructors of America (PSIA)-certified instructors, and lessons are available for both disabled children and adults of all skill levels.
Specifically, through Achieve Tahoe, which hosts adaptive snow sports activities at three North Lake Tahoe resorts, disabled guests have a multitude of options to try during the winter months.
Below is a list of Achieve Tahoe's winter sports activities with descriptions of each activity:
| | | | |
| --- | --- | --- | --- |
| Winter Activity | Description | Age | Weight Limit |
| Two-Track | Two-tracking is standing up on two skis, hence making two tracks in the snow. Stand-up skiing is for a wide range of disabilities, and adaptive equipment and teaching techniques are utilized to help students with balance, coordination, motor control, sequencing, communication, and processing challenges to achieve independent, stand-up skiing. | 4+ | None |
| Snowboarding | Snowboarding is standing with one's feet strapped onto one board in a surfing position. Snowboarding is for students with a wide range of disabilities. Adaptive equipment and teaching techniques are utilized to help students with balance, coordination, motor control, sequencing, communications, and processing challenges to achieve independence in snowboarding. | 4+ | None |
| Three-Track | Three-track skiing is with one leg on a ski and a hand-held outrigger in each hand, therefore making three tracks in the snow. The outriggers assist in balance, stability, and turning while skiing. Instruction is designed to allow for independent skiing on one leg. | 4+ | None |
| Four-Track and Slider | Four-track and slider consist of skiing on two skis and either outriggers in both hands or a slider (walker on skis), therefore creating four tracks in the snow. The outriggers and slider assist in the balance, stability, and turning while skiing. | 4+ | None |
Tahoe Community Inclusiveness
Though Tahoe communities promote inclusiveness through recreational activities year-round, it still can be difficult for many families to be able to afford these programs. Because of the financial burden that families may face, Achieve Tahoe created the Katherine Hayes Rodriguez Scholarship Fund.
According to the nonprofit's website, "Scholarships are available on a first come-first served basis and are limited by the amount of money available annually in the fund." It's also noted that scholarships are limited to one per winter and one per summer season, per applicant when available. Individuals are advised to fill out a scholarship application through Achieve Tahoe's website.
If you or someone you know may be interested in any of the seasonal programs that Achieve Tahoe is hosting, individuals can register online through Achieve Tahoe's website at achievetahoe.org, or call Achieve Tahoe at (530) 581-4161. For any additional questions or accommodations regarding these summer programs, it's advised that you email Achieve Tahoe at: [email protected]. Registration is currently open for all summer programs through Achieve Tahoe.
Each year, Achieve Tahoe has over 250 volunteers donate time to their adaptive programs, ensuring that these year-round activities run smoothly and safely for everyone involved. If you are interested in volunteering with the organization, visit: achievetahoe.org/volunteer/volunteer-opportunities/.
Get Involved – Donate
The organization also offers internships for individuals during the winter season, allowing individuals to assist in all aspects of the organization's adaptive snow sports program. Interns will conduct outreach, fundraising, and have other administrative projects, as well as be on the hill learning how to teach adaptive snow sports alongside certified instructors. Registration for an Achieve Tahoe winter internship is now open, and individuals can apply at: achievetahoe.org/volunteer/internships/ and complete an online application.
If you'd like to donate in support of the work that Achieve Tahoe is doing for adults and children with disabilities, the organization is always taking donations. Individuals can donate online at: achievetahoe.org/support/donate-online/, as well as donate by check. If you'd like to donate via mail, it's advised to mail the check payable to Achieve Tahoe and mail to: "Achieve Tahoe, P.O. Box 8339, Truckee, CA 96162."
*Get Tickets HERE for the 32nd Annual Achieve Tahoe FOAMFEST Fundraiser – Support Achieve Tahoe's Adaptive Programs while enjoying some local beers.
For additional information or to register for any of the ski resort's winter adaptive sports programs/activities, it is advised to reach out to the ski resort of interest directly via their website contact forms. Considering the timeliness of the year, many ski resorts are currently not taking reservations for the upcoming winter just yet, but it's advised that guests keep updated online or through social media for each resort's opening winter season dates, and from there guests will be able to book a lesson or register online.
It's important to represent the adaptations that are evolving in the action-sports world, and Tahoe communities are seemingly ahead of the curve by promoting the representation, inclusiveness, and sports-equality for all individuals that have physical or intellectual impairments. These adaptive recreational activity programs have provided a safe space for all people to try new activities.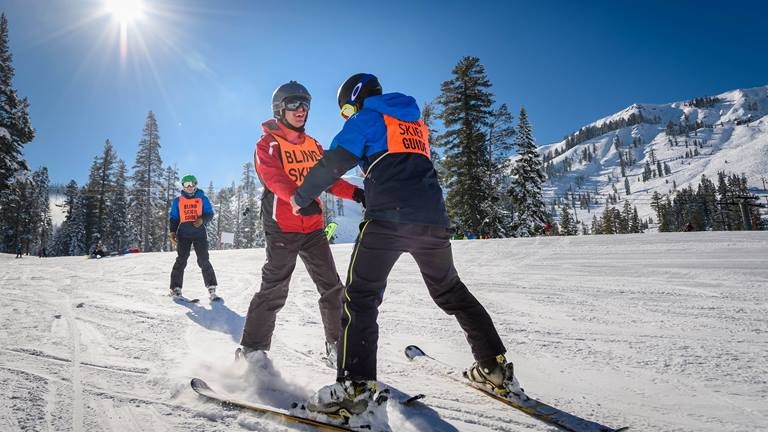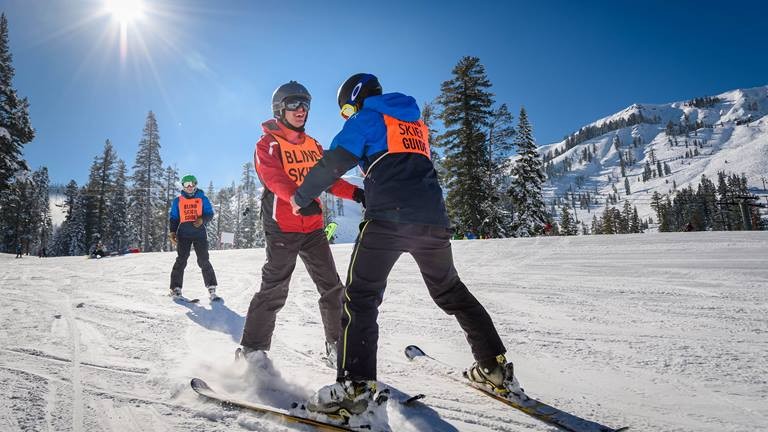 Lake Tahoe – Adaptive Programs
Summer Activities in Lake Tahoe, Augmented Reality Travel Guide
If this is your very first time using Augmented Reality, check the following video as a quick reference.
Summer Activities in Lake Tahoe, Augmented Reality Travel Guide
This is 3D model. You can drag or tap it to move in any direction.
1. If you are seeing the image:

click on it.
2. When a new image appears, click on: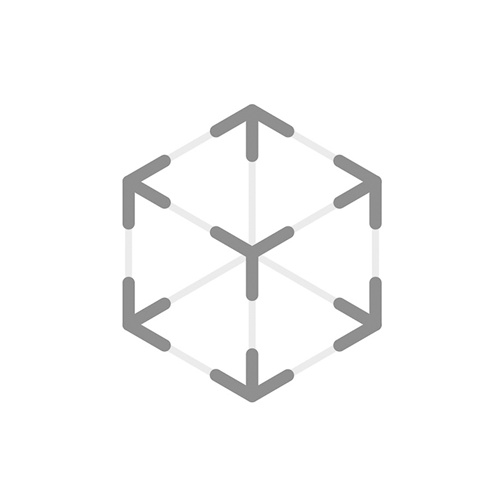 AR powered by Virtualmerse
Now, try your self this amazing Augmented Reality experience:
1. Find a flat and clean surface (table, desktop) ideally without objects on it.
2. Open the current page in your
iPhone

or

iPad

.
3. Alternatively, scan the QR Code with your mobile device camera.
4. Enjoy it!
Scan the QR Code to see the model in your iPhone or iPad only