Article Quick Links - Post Table of Contents
Ski Resort Guide | Lake Tahoe – California – Nevada
Guide to Lake Tahoe Ski Resorts | Lake Tahoe Skiing FAQ
The Lake Tahoe area has an incredible concentration of ski resorts that cater to skiers and snowboarders of all levels.  While many are familiar with the larger resorts such as Heavenly and Squaw Valley (now Palisades Tahoe), there are many more to consider.  Are you pursuing adrenaline? Getting the kiddos our for their first runs? Need something closer to home with reasonable lift ticket prices? or just want to try something new?   The Lake Tahoe resorts offer something for everyone.  Following are some basic statistics, some observations, and links directly to the downhill ski resorts in the Lake Tahoe area as well as the Eastern Sierra.  Below is a Tahoe Ski Resort Guide & Comparison chart with direct links to buy your lift tickets.
What are the best resorts for families?
Lake Tahoe is extremely family friendly and offers something for each member of the family to enjoy their visit.  If your family has a variety of skill levels and possibly even some non-skiers, then the larger resorts with villages (Palisades Tahoe/Squaw Valley, Heavenly, Northstar) will have something for everyone.  If the focus is on a cost effective experience to get the whole family riding together, then one of the mid size resorts may offer the best option (Sugar Bowl, Mt. Rose, Diamond Peak, Sierra at Tahoe, Homewood).
What is the best ski resort for beginners?
Most resorts have programs and terrain for beginners.  However, if you are just starting out, why not start with one of the smaller, less expensive resorts in Lake Tahoe.   If you just moved to the Reno area, want to get your kids riding and don't mind volunteering a few hours, Sky Tavern is the way to go.  If you are visiting, the comparison chart will be very helpful and can help you with location as well as base cost.  Signing up for lessons at Tahoe Donner, Sierra at Tahoe, Homewood, Diamond Peak, Boreal, or Mt. Rose will allow you to save some money for that new snowboard or pair of skis once you fall in love with the sport.
Which Lake Tahoe Resort has the best terrain?
While anyone who has watched a ski movie from Warren Miller, Matchstick Productions, Greg Stump, Teton Gravity Research or others will be familiar with Squaw Valley (now called Palisades Tahoe) & Heavenly as probably two of the most famous for their size and terrain, there are some additional resorts that are worth a visit for advanced riders.   For those who know Lake Tahoe, Kirkwood (EPIC Pass), and Alpine Meadows (IKON & part of Palisades Tahoe) are also blessed with excellent terrain and are worth a visit.  Other resorts that offer advanced terrain include Mt. Rose (special mention of The Chutes) and Sugar Bowl and are worth a visit.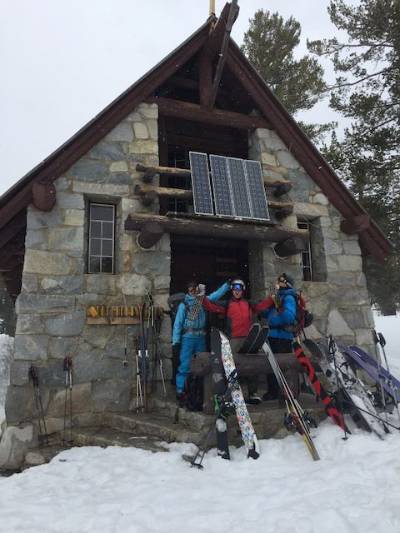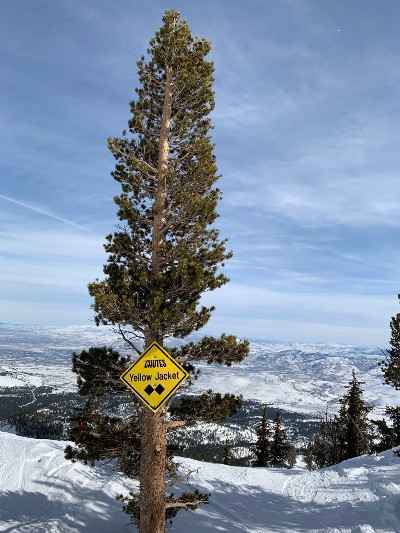 What is the best ski resort in Tahoe?
Simply put, the best resort is the one that you are skiing or riding now.  Every resort has something to offer and with the right conditions, all offer an enjoyable experience.  If you have the budget, the experience of Northstar, Squaw Valley, and Heavenly offer a little bit of everything from accommodations, restaurant options, après to beginner and expert terrain alike.  While many other resorts may not have a large village, but do offer more affordable options, may be more convenient or have other benefits.
To learn more about the lake itself, check out Lake Tahoe Statistics | About Lake Tahoe
Lake Tahoe Ski Resort Map – Infographic
What ski resorts are near Lake Tahoe?
[pdf-embedder url="https://www.tahoereport.com/wp-content/uploads/2021/10/Lake-Tahoe-Ski-resorts-Map-Tahoe-Report-Infographic.pdf"]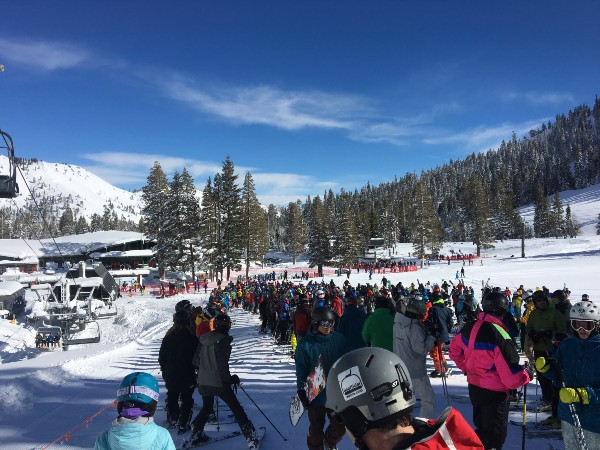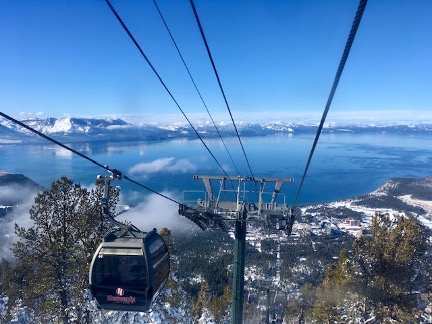 Which Lake Tahoe resorts allow snowboarding?
Lake Tahoe resorts are 100% open to snowboarding.  Many of the resorts have invested in terrain parks and throughout each there is a great balance between skiers and snowboarders.
What are the best resorts on a storm day?
All resorts are great on a 25 degree bluebird powder day, however the best mountain on a storm day is a much more complicated question.  For my money, KT-22 at Palisades Tahoe y offers access to some of the best terrain and is often able to keep running even with high winds.  However, when the winds are howling and the snow is dumping, many of the upper mountain lifts at the large resorts may close.  While for many, a hot toddy in the cabin and sitting in the hot tub may be the call, for those powder hounds that need to get out, storm days are amazing.
On a storm day it is sometimes wise to wait and have a look at Road Conditions as well as the morning snow report of the resorts that you are considering.  When the major resorts have the upper mountain lifts closed some great options are Sugar Bowl, Homewood, Sierra at Tahoe, Diamond Peak and Northstar they are more likely to be able to keep the lifts moving.
Map of Ski Resorts in California & Nevada – Infographic
[pdf-embedder url="https://www.tahoereport.com/wp-content/uploads/2021/02/TR-Ski-resort-California-Nevada-1.pdf"]
Which Resorts have the highest base elevation?
Snow level is a key part of any Lake Tahoe forecast and as there are large fluctuations, selecting a resort with a higher base elevation may make the difference between a very wet day or an epic powder day.  Mt. Rose at 8,260 feet and Kirkwood 7,800 feet are clear winners for getting top to bottom snow when the warmer storms roll through.
Best California Resorts for Spring Skiing & Riding?
For Lake Tahoe, the clear winner for spring skiing & riding is Squaw Valley.  Most years Palisades Tahoe (formerly Squaw Valley)  will be open through Memorial Day weekend and in some years, operations will continue through July 4th weekend.   Why not get a morning surf in the bay area, a morning paddle on the lake, then keep the shorts on to ride some spring corn, then relax with an adult beverage and enjoy the rest of the afternoon.
Mammoth is definitely worth a mention here.  While not in the Lake Tahoe basin, it is a well known Spring ski & ride destination and worth a visit (especially if you have an IKON pass).  Try a paddle on Mono Lake, get some spring turns in, then later in the spring you may even have the option to ride the mountain bike park (or a nice cold beer while enjoying the sun)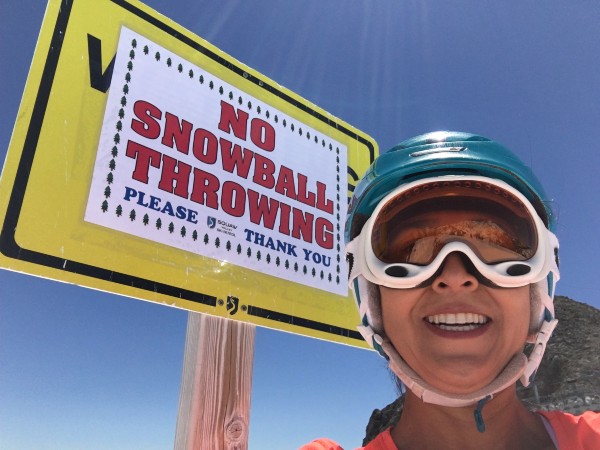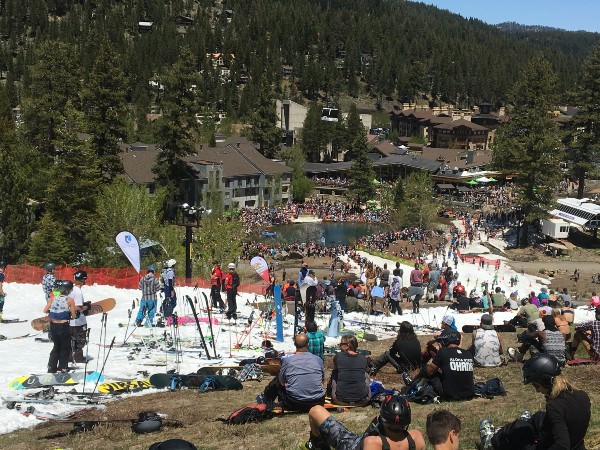 What is the first Tahoe ski resort to open?
While most resorts have continued to improve snowmaking ability, the focus is usually on making sure to get open by Thanksgiving weekend.  Mt. Rose with its high base elevation and Boreal located near Donner Summit are usually one of the first to open each year, however Palisades Tahoe & Mammoth Mountain among others will take the opportunity to open early if mother nature cooperates.
Where is the best Après-Ski in Lake Tahoe?
For that post ride adult beverage, après, bar scene the main candidates are going to the larger resorts.  In South Lake Tahoe, not only does Heavenly have the resort village, but it also has the largest concentration of bars, restaurants and even casinos nearby.  For North Lake Tahoe, Northstar at Tahoe has a lively village and Palisades Tahoe (formerly Squaw Valley) combines the village with the longest season in Tahoe to make these two the top for North Lake Tahoe.  Outside of the Lake Tahoe basin,  après honors would go to Mammoth Mountain with their extended spring season and variety of restaurants and bars to keep the party going.
What is the best season pass for Lake Tahoe?
If you are looking to visit multiple resorts, then IKON or EPIC are the multi passes that offer access to the best terrain in Lake Tahoe.  EPIC pass has 3 Tahoe resorts (Heavenly, Kirkwood, Northstar) and with two of those on South Shore, it is definitely the best multi pass / season pass for South Lake Tahoe.  For North Lake Tahoe, IKON pass offers the combined Alpine Meadows and Olympic Valley of Palisades Tahoe which would give access to the largest areas and best terrain in North Lake Tahoe (BONUS for access to Mammoth & June Lake).  Both of these major passes offer options throughout the country and even internationally so if you plan to travel then both are great and the decision depends on your destinations.
If your plan is to stay local, then getting unlimited access to a nearby resort offers not only a more reasonable cost (especially for families), but also supports potentially a private resort, as well as usually offering a less crowded experience.
For those who plan to get 40 plus days in, why not get one of the large multi passes and also a local resort pass.  My choice based on my North Shore location is IKON + Mt. Rose (elevation for the warmer storms).  Whatever your decision, if the plan is to ride more than 5 days in a season, a season pass often makes sense for visiting Lake Tahoe.
For Season Pass Considerations during the Pandemic:  To Buy or Not to Buy a Season Pass in a Pandemic
Ski Resort Comparison Chart for Lake Tahoe & beyond (California & Nevada)
Ski Resorts in Lake Tahoe, Augmented Reality Travel Guide
If this is your very first time using Augmented Reality, check the following video as a quick reference.
Ski Resorts in Lake Tahoe, Augmented Reality Travel Guide
This is 3D model. You can drag or tap it to move in any direction.
1. If you are seeing the image:

click on it.
2. When a new image appears, click on: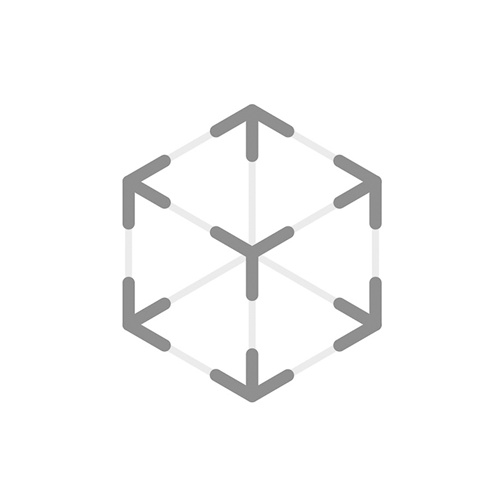 AR powered by Virtualmerse
Now, try your self this amazing Augmented Reality experience:
1. Find a flat and clean surface (table, desktop) ideally without objects on it.
2. Open the current page in your
iPhone

or

iPad

.
3. Alternatively, scan the QR Code with your mobile device camera.
4. Enjoy it!
Scan the QR Code to see the model in your iPhone or iPad only