Article Quick Links - Post Table of Contents
10 Best Things to Do in South Lake Tahoe in the Summer Without a Car
Whether you arrived without a car or want to leave your car parked for the duration of your trip to beautiful Lake Tahoe this summer, it is possible to enjoy the many highlights of the region without having to drive yourself everywhere. All of these activities take place within the city limits of South Lake Tahoe, or just outside. Depending on where you are staying in town, you can walk to many of these activities. There are also public buses that go from the Kingsbury transit center in Stateline all the way across town to the South Y Transit Center in South Lake Tahoe. Taxis and rideshares such as Uber and Lyft are also an option.
Here are the 10 best things you can do this summer in South Lake Tahoe, without a car.
Heavenly Gondola and Adventure Park
Located at Heavenly Village, the Heavenly Gondola offers scenic views, access to hiking trails and an awesome adventure park. The 2.4-mile gondola ride takes you from the base at Heavenly Village to 9,100 feet. On the way up, stop at the 14,000-square-foot observation deck first (it only stops here on the way up), where you can enjoy panoramic views of the Tahoe basin and Carson Valley.
Continue on to the top where you will find a full adventure park, complete with zip lines, a rock climbing wall, ropes courses, tubing, gem panning, and open-air, gravity-assisted mountain coaster. There's a charge for each of these activities, though there are more than a half dozen trails that you can hike for free, including the epic Skyline Trail.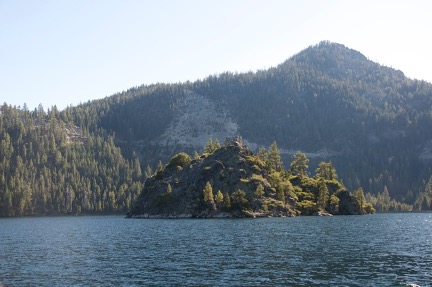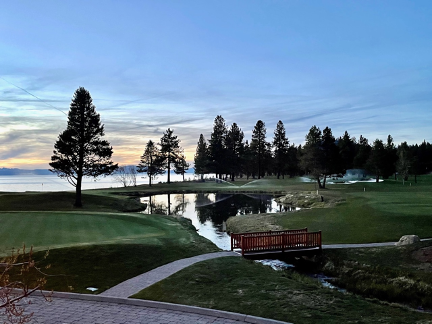 Boat Cruise
One of the best ways to enjoy Lake Tahoe is to get out on the water on a sightseeing cruise. A popular option is the 500-passenger M.S. Dixie II paddlewheeler. Passengers can choose between a 2.5-hour daytime sightseeing cruise to Emerald Bay or a sunset dinner and dancing cruise. A smaller, 90-passenger yacht offers a sunset drinks cruise on Saturdays. Both depart from Zephyr Cove Marina, and offer a shuttle service from many hotels in South Lake Tahoe and Stateline.
Other options for cruising around Lake Tahoe include the Safari Rose, which departs from Ski Run Marina and Tahoe Bleu Wave, which departs from Tahoe Keys Marina. Tahoe Amore, a romantic gondola option, and The Golden Rose, which offers wine tasting cruises, also depart from Tahoe Keys. The Tahoe Serenity yacht sails from Round Hill Pines, while the Timber Cove Marina offers the Windsong sailing yacht and Tahoe Thunder high-speed boat. Camp Richardson offers Rum Runner cruises to Emerald Bay. Water taxi connects Camp Richardson with Timber Cove, Lakeside Marina, and Round Hill Pines Marina.
Beaches
Within the city limits of South Lake Tahoe there are several beaches to choose from. Lakeview Commons at El Dorado Beach is the largest, and offers a nice bbq and picnic area, amphitheater style seating, food concessions, and non-motorized sports rentals. It also hosts the live concert series on Thursdays over the summer. A short distance away, Regan Beach is a quieter alternative. Timber Cove Beach, also known as Connolly Beach, offers watersport rentals and has a water taxi stop. Other small beach areas in town include Keys Beach on the western end of town and Lakeside Beach at the eastern end.
There are also several excellent beaches just outside of South Lake Tahoe, including Baldwin Beach, Kiva Beach, and Pope Beach, near Camp Richardson, and Nevada Beach, Round Hills Pines, and Zephyr Cove in Nevada.
Paddle
Lake Tahoe is known for its incredibly clear waters. Get out on a stand-up paddleboard or kayak to truly appreciate the beauty. There are rental shops in town, but most beaches in town, including Lakeside, Timber Cove, and El Dorado/Lakeview Commons, also offer rentals, making it super easy to take one out for a few hours. The mornings are usually the best times to go out for a paddle, when the lake is calm and smooth like glass. Having a stand-up paddleboard or kayak also allows you to access some of the hidden coves and beaches around the lake. Guided tours are also available. For a real treat, check out Clearly Tahoe and their fully transparent kayaks.
Shopping
You can shop until you drop at the Shops at Heavenly in Heavenly Village, and Village Center across the street. Located at the base of the gondola, Heavenly Village offers more than 40 shops and restaurants. Browse for western wear at High Chaparral, the latest fashions at Sealed With a Kiss, some new shades at Sunglasses Hut, or sportswear at Patagonia. Or pick up an artistic souvenir or memento at the Eadington Gallery or On Tahoe Time. There's also a cinema and mini golf.
If you get hungry while shopping, Heavenly Village also offers a variety of dining options, including Driftwood Café, craft sandwiches at Social House (also home to the Community Speakeasy), gourmet pizza at Basecamp Pizza, deluxe burgers at California Burger Co., tacos and tequila at Azul Latin Kitchen, and American tapas at the Loft.
Nearby Village Center features several art galleries where you can find works from local artists and photographers. Browse the latest trends at Savvy or Sidestreet Boutique. Get pampered at Imagine Salon. For all your summer sporting goods needs, head to Sports Limited, which also offers rentals.
Casinos
You won't find any casinos within South Lake Tahoe itself, but as soon as you cross the street into Stateline, you are in the Casino Corridor, with five casinos within walking distance that offer a wide range of games, including poker, blackjack, roulette, craps, baccarat, keno, slots, and sport betting. The biggest and most popular are Harrah's Lake Tahoe Casino, Harveys Lake Tahoe Casino, MontBleu Resort, and Hard Rock Hotel & Casino.
In addition to gambling, these big name casinos also offer numerous restaurants, bars, nightclubs, live music and other entertainment, shops, spas, pools, and arcades. Harveys also hosts the popular outdoor concert series in the summer, which often gets big name entertainers to headline. A smaller local casino, Dotty's, offers more than 70 game machines. Many of the bars in Stateline also offer slot and poker machines.
Hiking
Lake Tahoe is a hiker's paradise, with hundreds of miles of trails. And while some of the most iconic hikes are outside the city limits of South Lake Tahoe, you can still get in some great hiking without leaving town.
Located just behind Heavenly Village, the Van Sickle Bi-State Park straddles both California and Nevada. The popular Van Sickle Trail connects to the Tahoe Rim Trail. Even if you don't make it the whole way, you'll enjoy spectacular views in the first mile and pass by a waterfall. Located off Pioneer Trail, the Cold Creek is a nice and fairly easy hike through the forest. It also connects to the Powerline Trail, a moderate trail through the forest with great vista points.
For an easy hike to a beach, try the Tahoe Keyes Loop. This trail is flat and passes by Keys Beach. Just outside of South Lake Tahoe in Stateline, the Lam Watah Historic Trail cuts through Rabe Meadow and will lead you to Nevada Beach.
Biking
A bike is a great way to explore Tahoe. Whether you're looking for a scenic and gentle bike path to the beach, or a world-class single track, Tahoe has a wide range of biking trails to suit all ability levels. There are bike trails traversing the length of South Lake Tahoe, so you can easily ride from one end of town  to the other.
And if you decide you'd rather not ride back, you can catch the bus—most public buses are outfitted with bike racks, though space is limited. There are also services such as Wanna Ride Tahoe Bike Shuttle Tours, a point-to-point mountain bike and hiking shuttle service that will take you to and from your South Lake Tahoe accommodations to the many great trails in the area.
Top mountain biking trails in the area include Mr. Toad's Wild Ride, Corral, the Kingsbury Bench, and the Tahoe Rim Trail. The Pope-Baldwin bike path is a gentle ride, and one of the best ways to reach Pope Beach and Baldwin Beach in the height of summer. Stop at Camp Richardson for an ice cream, or the Beach Bar for some rum runners. Other options include biking to Lakeview Commons Beach, and the Rabe Meadow Trail to Nevada Beach. The Lake Tahoe Bicycle Coalition offers a great Tahoe Bike Map.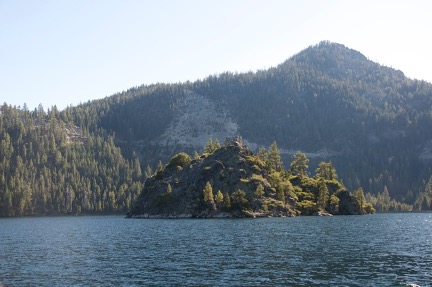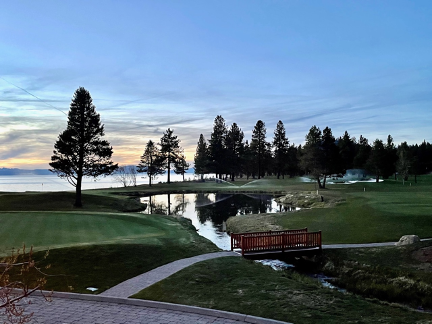 Golf
Golf
The Tahoe region is home to more than 40 golf courses, and four of them can be found in and near South Lake Tahoe. Located in town, the Bijou Municipal Golf Course features a very affordable 9-hole walking course set in a wide meadow, with fantastic views of Heavenly and the Kit Carson Range. In between South Lake Tahoe and Meyers, the Lake Tahoe Golf Course is set in a lush meadow. The Upper Truckee River running through the course, which also features great views of Mt. Tallac. A little further south near Meyers, the Tahoe Paradise Golf Course offers an executive 18-hole course that requires precision. Enjoy spectacular tree and mountain views.
Located lakeside in Stateline, the Edgewood Golf Course offers an incredible golf experience. Designed by George Fazio, it's been named one of America's top courses by Golf Digest Magazine and plays host to the Celebrity Golf Tournament every summer. The resort is also home to a luxurious lodge, several excellent restaurants, and its own beach.
Fishing
Tahoe is a great destination freshwater and inshore fishing, and summer is one of the best times to cast a line. Numerous fishing charters will take you out into deep water in Lake Tahoe to try your luck catching Machinaw (lake) trout and Kokanee salmon. Options include Tahoe Sport Fishing, which departs from Ski Run Marina,
Mile High Fishing and Eagle Point Charters, which all depart from Tahoe Keys Marina, and Nor-Cal Charters, Tahoe Topliners Sportfishing, and Double Down Guide Service.
Shore fishing is also possible, with the Tahoe Keys being one of the best spots in South Lake Tahoe. You can also try your luck fly-fishing the Upper Truckee River in town, while nearby Sawmill Pond is stocked with fish for kids 14 years of age and younger.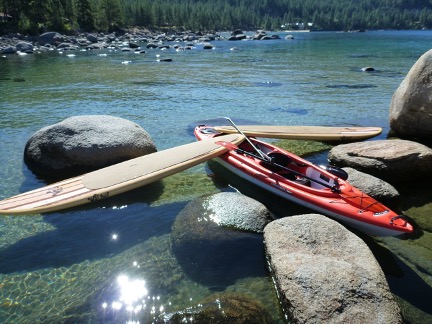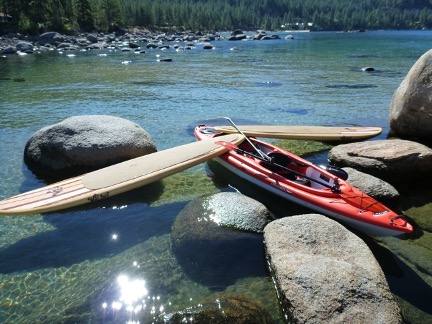 Summer Activities in Lake Tahoe, Augmented Reality Travel Guide
If this is your very first time using Augmented Reality, check the following video as a quick reference.
Summer Activities in Lake Tahoe, Augmented Reality Travel Guide
This is 3D model. You can drag or tap it to move in any direction.
1. If you are seeing the image:

click on it.
2. When a new image appears, click on: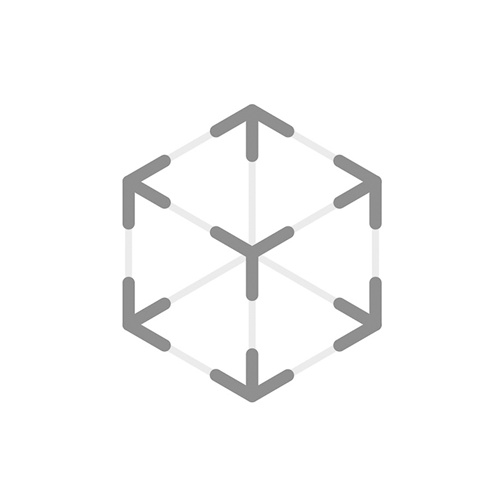 AR powered by Virtualmerse
Now, try your self this amazing Augmented Reality experience:
1. Find a flat and clean surface (table, desktop) ideally without objects on it.
2. Open the current page in your
iPhone

or

iPad

.
3. Alternatively, scan the QR Code with your mobile device camera.
4. Enjoy it!
Scan the QR Code to see the model in your iPhone or iPad only