Winter of Backcountry Ski & Snowboard in Lake Tahoe
Winter of Backcountry Ski & Snowboard in Lake Tahoe
Getting out into the Tahoe backcountry is an amazing experience and does offer something for everyone.  From a short showshoeing or sledding experience, to a snowmobiling excursion, to overnight backcountry ski or splitboard expeditions and everything in between. BUT all that open white stuff comes with some risk and should be treated with respect.
Even before Covid 19 shut down Lake Tahoe Ski Resorts in Spring of 2020, backcountry skiing and snowboarding was increasing in popularity and there was already pressure on backcountry access and parking.   Better equipment, lift ticket costs, crowds at resorts, and just a sense of adventure were leading people to look for options outside the ski resort boundaries.  Avalanche courses such as those from Alpine Skills International filled up quickly, and conflicts over parking increased leading to the formation of the Tahoe Backcountry Alliance in 2016.
Just like it is very important to follow Covid-19 safety protocols to keep the ski resorts open, there are additional considerations in the backcountry that are for not only your own safety, but for that of your group and other backcountry participants. Here are some backcountry resources and things to keep in mind.
Sierra Avalanche Center – Lake Tahoe area avalanche resource
Key Backcountry Considerations:  Keep in mind
There is no resort ski patrol, grooming, ski maps or other services, cell service may be spotty at best and definitely no one out there bringing you cookies or hot chocolate so be prepared.
If something goes wrong, there is no ski patrol to get to you almost immediately. You may have to self-rescue or wait for other emergency rescue teams to help so it is on YOU and your group to be prepared.
Go Shopping and get the right gear:
Having the right equipment is key for everything from specialty gear to just which jacket to bring.   Sweat is not your friend, so that big puffy jacket and storm day mittens are likely a bit much for most days of human powered backcountry endeavors. Check out a local shop specializing in backcountry gear and information such as Alpenglow Sports in Tahoe City.
Whether stopping by to dream of the new backcountry set up, to updating your transceiver or grabbing some good socks or just getting some good advice, your local shop is a great resource.
**IMPORTANT** Just because you bought the best backcountry ski or snowboard set up and the latest shovel / transceiver combination doesn't mean that you are ready.  You have to know how to use them as well as how to be prepared.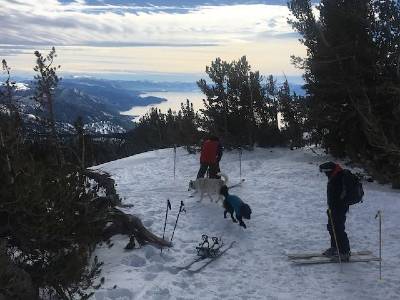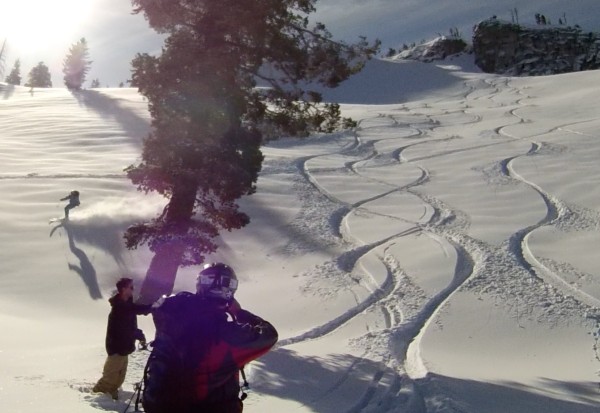 Prepare: Sign up for Avalanche Education!
While reading guides and watching YouTube videos don't hurt, there is nothing that will substitute for an Avalanche Training course.  The hands on group experience of not only learning the information, but real group excursions to look at terrain, dig snow pits, and practice emergency decision making are absolutely invaluable.  A combination of backcountry mixed with nervousness of making real time decisions under the supervision of a trained instructor is an invaluable experience that cannot be replicated in a book.  For those who have had their AIRE certification, there are refresher courses, additional levels and more resources to help keep up to date.
Morning Coffee and the local Avalanche Forecast: Know before you go
Even if you are going to the resort, the morning advisory is an interesting read.  Before heading outside the ropes or into the backcountry a key resource is the daily avalanche advisory and it is published early each morning.  (pairs well with a great cup of coffee).
Sierra Nevada & Lake Tahoe Backcountry Ski Resources:
Check out these great FREE resources to help keep you and those around you safer.
Sierra Avalanche Center Avalanche Advisory: Lake Tahoe Area Avalanche Advisory & Avalanche Education Providers
Eastern Sierra Avalanche Center: Avalanche Advisory
Tahoe Backcountry Alliance: The Voice of the Human-Powered Backcountry Winter Backcountry Community in Lake Tahoe
Weather Forecasts, Road Conditions, Webcams and Other Links to help you plan: Tahoe Winter Webcam Page
For a map of national avalanche forecasts, OpenSnow has a map with links to Avalanche Forecasts for anywhere that you may be traveling.
Get there early, have a plan and be prepared:
Having the best equipment and training are not much help if you don't practice what you have learned.  Work out a plan with your group, check the equipment, make a plan, and especially this year you may need to get an early start to find parking at the trailhead.
So you made it outside, found a parking spot and are ready to go.
While you and your group need to be prepared and make the best decisions that you can for the group.  Be aware, especially this year, there will be others out there.  From the simple things such as packing out your trash and dog poop (while you may not see it now, it makes for nasty spring run off so do your part) to keeping an eye out for others that may be below you (or even above) and make the right decision to keep everyone safe.   Have fun and be safe! 
Ski Resorts in Lake Tahoe, Augmented Reality Travel Guide
If this is your very first time using Augmented Reality, check the following video as a quick reference.
Ski Resorts in Lake Tahoe, Augmented Reality Travel Guide
This is 3D model. You can drag or tap it to move in any direction.
1. If you are seeing the image:

click on it.
2. When a new image appears, click on: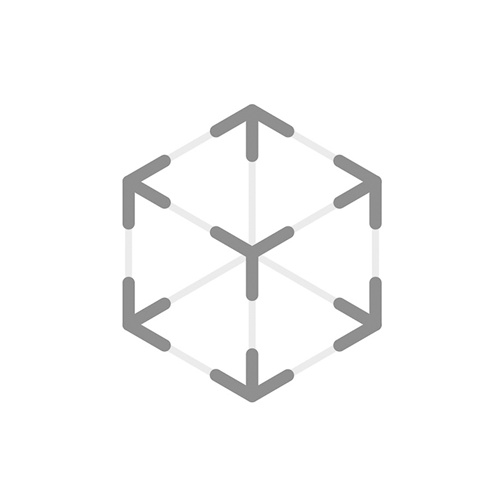 AR powered by Virtualmerse
Now, try your self this amazing Augmented Reality experience:
1. Find a flat and clean surface (table, desktop) ideally without objects on it.
2. Open the current page in your
iPhone

or

iPad

.
3. Alternatively, scan the QR Code with your mobile device camera.
4. Enjoy it!
Scan the QR Code to see the model in your iPhone or iPad only