Article Quick Links - Post Table of Contents
The Top Stops along Highway 50 to Lake Tahoe
South Lake Tahoe is a community that represents an active, outdoor lifestyle alongside a bright social scene – making it the perfect weekend destination for those in nearby Northern California areas. Though the drive on California's Highway 50 is full of scenic beauty, it's a lengthy commute before you reach your final mountain destination. Next time you take the trip up Tahoe, take some time to stretch your legs, break your road trip up, and stop through the quaint small towns that host some of Highway 50's favorite drinks, eats, and sweets.
Real Pie Company – Sacramento, CA
Heading to South Lake from the Bay Area and really craving a sweet treat to break up the drive? Before jumping on the long road ahead take a quick detour into Midtown Sacramento at Real Pie Company. This seasonal-inspired shop is coined as a "from-scratch bakery," and prides itself on being in the epicenter of California's agricultural region, allowing the shop to source seasonal ingredients from family farms throughout the local area. The husband-and-wife bakery duo hand make pies and other treats intentionally to showcase the produce that the area grows locally; and these delectable treats are baked with all-butter crusts, fresh fruit and nuts. The bakery also offers an array of other sweet treats, but for those that don't have a sweet tooth, the shop also carries fresh meat and vegetarian pot pies, hand pies, quiches, and other seasonal savory pastries.
Check out: Real Pie Company's seasonal menu here: Real Pie Company Menu Link

Visit:  Real Pie Company: 2425 A 24th Street, Sacramento, Calif. 95818
Burning Barrel Brewing Company – Rancho Cordova, CA
If craft brews are more your style, right outside of Sacramento off Sunrise Ave. is Burning Barrel Brewing Company. This spot is located in the industrial area of Rancho Cordova and though the area can be deceiving to those who have never been, don't let it fool you – the patio is lively and buzzing during business hours. Burning Barrel has an ever-rotating tap list ranging from Irish Stout to Cloudy IPA blends, giving everyone a brew that they love; and the brewery also makes "sour beer slushies" to satisfy even those that have a craving for something sweeter. Every week, the brewery releases their food truck and beer schedule for the upcoming week as well, catering to those that like to plan their road trip's out in advance. If you're a beer-lover, you won't want to miss this one.
Check out: Burning Barrel Brewing Company's rotating tap list here: Burning Barrel Brewing Tap List Link

Visit: Burning Barrel at 11210 Sun Center Dr., Rancho Cordova, Calif.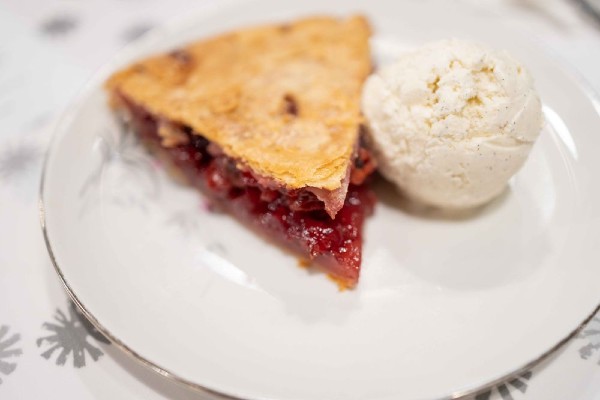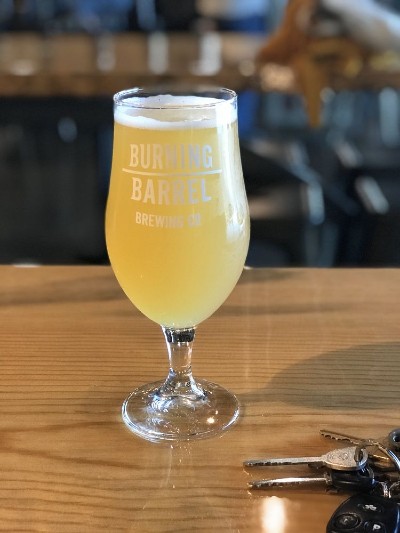 Buttercup Pantry – Placerville, CA
For those that are lovers of breakfast, this spot is meant for you. Buttercup Pantry is a one-of-a-kind American diner, and it doesn't get much better than that. This gem sits right off Highway 50 in Placerville, and as soon as you walk in the doors, you are warmly welcomed with the inviting smells of fresh syrup, butter, and waffles – need I say more? The establishment holds 1950's style décor and has a buzzing scene of locals, which you know means it's really good. From breakfast classics to even homemade Monte Cristo's and Country Fried Steak, Buttercup Pantry has a large menu that caters to everyone in your party. Whether you fill up with this hearty food before your trip up to South Lake, or make this pitstop on the way home, this American Traditional Restaurant is the family-friendly spot that will leave everyone full and satisfied by the end of their experience, guaranteed.
Visit:   Buttercup Pantry at 222 Main Street. Placerville, Calif. 95667
Main Street Taphouse – Placerville, CA 
Brews, Food, and Libations – does it get much better than that? If you're on the hunt for great beer along the highway, Main Street Taphouse is your match. This taphouse has an inviting atmosphere accompanied with a great, rotating beer menu. But the beer isn't the only great thing, they also have a full bar with unique, handcrafted cocktails and a detailed wine list showcasing local, Northern California wine blends. Main Street Taphouse has a beautiful outdoor patio with firepits, awnings, and comfortable chairs for guests to enjoy their drinks and unique food menu items such as curry chicken tacos and barbecue chicken and apple flatbreads, which may I add, is amazing.
Visit: Main Street Taphouse at 209 Main Street, Placerville, Calif. 95667
Highway 50 Brewery – Camino, CA
Nothing really beats good beer with an even better view, and this brewery is the spot for both. Located right outside of Placerville in the small town of Camino which hosts impeccable views of the Sierra Nevada foothills is Highway 50 Brewery. Husband and wife team Gary and Diane Ritz are the faces behind this establishment, and they are responsible for the creation of all their brews and food, making for an incredibly unique and delicious experience. Highway 50 Brewery has arguably one of the most beautiful patio views in Northern California, and there's really no better way to break up the lengthy drive than with live music and handcrafted beer.
Visit: Highway 50 Brewery at 3544 Carson Road #20, Camino, Calif. 95709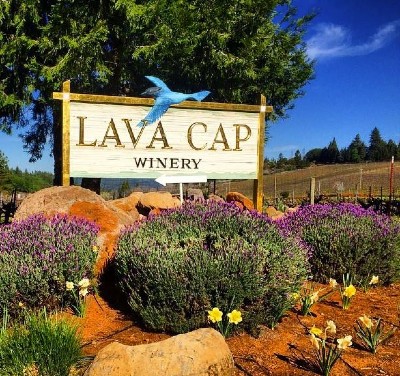 Apple Hill Wineries – Placerville, CA
Many don't know but nestled in California's Gold Country are winery gems that encompass the Sierra Nevada foothills. If wine tasting is one of your favorite group activities, the Apple Hill area off Highway 50 is home to many wineries that make unique, delicious blends that highlight the beauty of the mountainous region – making it the perfect pit stop before you finish your trek up to South Lake Tahoe.
Madrona Vineyards prides itself on making exceptional wines that are simple, yet a powerful reflection of the special location the winery is located at. At a mountain elevation, these vineyards offer perfect growing conditions for a wide range of grapes for a unique blend of wines. This vineyard is accompanied with perfect views of the mountains, perfect for a pit stop before reaching your final destination.
Smokey Ridge Ranch is an authentic, laid back farm experience. The ranch grows fresh figs, chestnuts, wine grapes, 17 different varieties of apples, and olives – and all of the produce is used methodically to create homemade wine, ciders, condiments, and preserves, guaranteeing farm-fresh goodies. Smokey Ridge Ranch is home to a boutique winery with a tasting room including wine blends such as Syrah, Zinfandel, Sangiovese, Tempranillo, and Grenache, offering the full spectrum of red wine blends from light and fruity to bold and woodsy. Being on a family farm, Smokey Ridge Ranch is family-friendly and hosts fun activities daily for children to participate in while adults enjoy time at the tasting room.
Lava Cap Winery is a family-owned winery in the heart of the Sierra Nevada foothills. The winery location is specifically on prime volcanic soil, allowing for ideal growth of fine wine grapes. The winery hosts unique events for adults such as private wine tastings but also family-friendly events such as a spring and summer concert series, making it a great pitstop to rest and reset before finishing up the drive.
Taking a detour isn't always a bad thing, so next time you take the drive for a fun, weekend getaway to South Lake Tahoe, stop at these small businesses for some delicious drinks and bites and a guaranteed great experience