Article Quick Links - Post Table of Contents
Unique South Lake Tahoe Summer Activities
Lake Tahoe is a popular place to come in the summer to get away from the California valley or Reno desert heat that subliminally urges people to head to high ground seeking cooler temperatures, peace and solace near the chilly picturesque lake.
Therefore, as kids get out of school and you start planning your summer vacations, consider South Lake Tahoe- not only a hotspot for casinos and gaming but proves to have something for everyone in the family from catching some trout in in a stocked pond to kayaking under the night sky in a completely clear kayak. For some unique South Lake Tahoe summer activities to enjoy while not getting roasted on the beach, out on the water, or hitting up the nightclubs, consider these six options to create unforgettable memories for everyone in your party:
Go Up, Up, and Above the Water with Lake Tahoe Balloons
As the only hot air balloon operation that launches and lands on Big Blue, Lake Tahoe Balloons offers an unforgettable experience at 1600 feet. At the break of dawn, people who have reserved their spots for a hot air balloon ride gather at the Tahoe Keys Marina and after being greeted by knowledgeable and friendly staff are led to a specially made pontoon boat called the Tahoe Flyer. While enjoying coffee and snacks, the crew blows up the balloon on the upper deck, making a basket of a Lake Tahoe Balloon that holds up to 16 people stay upright while the highly knowledgeable and experienced captain points out all the lake's most interesting features.
Once the balloon is ready, people climb in and float over the water on par with Mt. Tallac, Captain Sheldon pointing out small lakes in Desolation Wilderness and what lies beyond the Tahoe area as boat captain Greg Collard follows the hot air balloon to catch it in a safe, controlled landing.
This is a great activity to do for honeymooners, those celebrating an anniversary, or wanting to cross a hot air balloon ride off your bucket list. Lake Tahoe Balloons takes people out on scenic flights over Lake Tahoe May 8-October 17 and over the Minden/Gardnerville/Carson City area in the winter months. A Classic Tahoe Flight costs $299 per person and includes a sparkling wine toast at the end.
Take a Gondola Ride Up to the Epic Discovery Center at Heavenly Mountain Resort
Even though the snow may have all melted off the mountain come July or August, the Heavenly Village and mountain resort located smack dab in the middle of South Lake Tahoe is still as bustling as ever. At the forefront of all of the shops, the Heavenly gondola whisks people up the mountain to give people incredible aerial views of the lake; it's also one way for skiers and snowboarders to access ski trails at higher elevations in the wintertime.
Heavenly reopens in the summer months of July, August, and September, allowing people to take the 2.4-mile ride up to its Tamarack Lodge and stop at the mid-mountain Observation Deck if they'd like to take photos, grab a coffee, or a souvenir. A Scenic Gondola lift ticket also includes access to its Epic Discovery Center at the top of the mountain featuring ziplines, challenge courses, an alpine mountain coaster, hiking trails, and other activities to keep the family entertained and active.
While the COVID-19 pandemic has thrown a wrench in certain Tahoe activities, Heavenly plans to reopen the resort safely for daily summer activities, which will include access to its hiking trails, the Ridge Rider Mountain Coaster, and Tamarack Lodge which serves food and drinks.
Heavenly Mountain Coaster
Peddle the Gang Around Town on a Multi-Person Surrey Bike
For an affordable fun low-impact daytime activity to do with your family or friends, consider getting a surrey bike from the Tahoe Bike Company to cruise around in for a little while. These multi-person bicycles are one of the best ways to see and experience South Lake Tahoe via the city's extensive interconnected paved bike path that runs from the beach to Stateline.
Located on Harrison Avenue next to the Lakeview Commons Park and beach, Tahoe Bike Company is conveniently located near restaurants, shops, and a surrey bike ride away from Ski Run Marina and the casinos. A single 2-seater surrey bike is $35 per hour or $125 to take out for an entire day, while a 4-pedal surrey bike is $45 per hour/$165 per day. The Tahoe Bike Company also leases electric bikes, beach cruisers, hybrid comfort bikes, mountain bikes, road bikes, and tandem ones by the hour, the half-day, or the full day.
Catch a Fish with the Family at Tahoe Trout Farm
Off in a quiet neighborhood of South Lake Tahoe, the Tahoe Trout Farm on 1023 Blue Lake Avenue has been in continuous operation since 1946 and is considered a historic property in the City. It's also still one of the best places to take the family. Open April through September from 10am-6pm, owner Jim Vallier stocks his two well-circulating ponds with rainbow trout that love to bite, hailed from the Mt. Lassen Trout Farm. What makes this place especially great is that bait and tackle are free of charge, and kids are given a simple Tom Sawyer fishing pole to use to hook the big one (the Tahoe Trout Farm charges per fish based on length and anglers are welcome to take their catch home). No fishing license is required, and anyone is welcome to cast a line. Tahoe Trout Farm staff will even clean your fish and put it on ice for the trip over to the grill or kitchen. The Valliers can even recommend restaurants that will cook your fish, and they provide recipes on the Tahoe Trout Farm website to get ideas for tasty dishes.
For many young visitors to Lake Tahoe, the Tahoe Trout Farm is the place where they caught their first fish (it's where I caught my first fish) and then they brought their own kids back to Tahoe to keep the tradition alive. It's best to get there early (before 10am), otherwise finding a parking spot and borrowing a fishing pole might be a little tricky. Visit Tahoe Trout Farm for more information before you visit because hours of operation may have changed since the pandemic.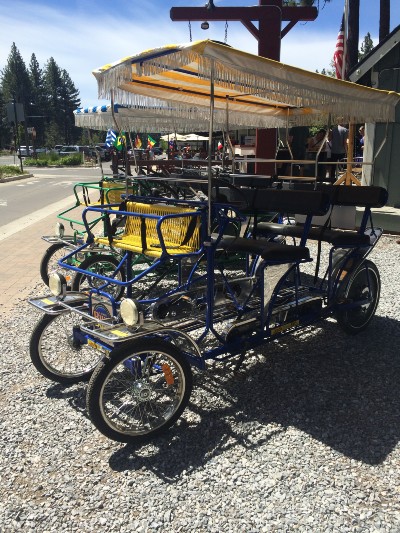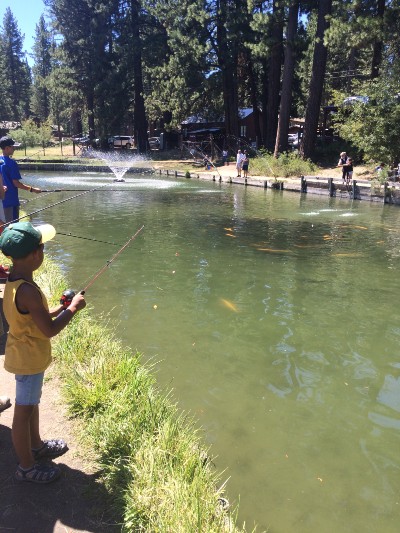 ​Check Out a Magic Show at The Loft
Located within the always going-off Heavenly Village, The Loft Theatre is the perfect place to catch a live magic show and a meal. Magic Fusion shows take place Wednesday-Sunday (most of them start at 7pm) and delight and inspire people of all ages. Hosted by world-class illusionists and magicians, they are experts at tricking your mind and keeping you on the edge of your seat in a fast-paced, high-energy intimate setting. Ranked as the #1 show in Lake Tahoe, this is a great experience to enjoy with friends, your date, or the kids at one of the early G-rated performances.
Its TASTE restaurant also serves American tapas handcrafted by chef Frank Trotta featuring culinary delights that pair well with a cocktail or glass of wine. On certain nights, The Loft's Lounge features live music, trivia, and even risqué After Dark magic shows for adults ages 18 and up. For hours of operation or to make a reservation, visit www.thelofttahoe.com.
Paddle Under the Stars with Clearly Tahoe Kayak Tours
Many people love Lake Tahoe for its transparent waters that create an unusually beautiful effect when the granite rocks and golden sand meet the crystalline snow runoff on Big Blue's shoreline. Going beyond that, if you like to explore portions of the lake via paddle board or kayak, have family/friends in town, and want to get an up-close view of this natural magnificence, then consider going out in a translucent kayak so that you get the full 360-degree view above and below the water.
Based out of the Tahoe Keys (with another location at Edgewood Tahoe for its guests), Clearly Tahoe provides guided tours in Lake Tahoe in completely transparent kayaks. Its tours range from eco adventures that go into the Tahoe marsh giving people the chance to see birds, beavers, and perhaps a coyote or a bear to nighttime stargazing tours with LED lights illuminating the way. Tours are open to paddlers of all ages (5+) and abilities, and Clearly Tahoe can accommodate groups from 2-80 people. Tour guides are knowledgeable, friendly, and will likely tell something about Lake Tahoe that you never knew before. South Shoreline and Scenic Shoreline tours are 1.5 hours long and range in price from $79-$198 per boat. Eco Discovery and Tallac View Sunset tours are 2 hours long, only available in the summer, and range from $59-$238 per boat. Three different types of night tours are offered, as well as an Eco LED Tour suitable for intermediate paddlers.
There's Always Something to See and Do in South Lake Tahoe
While the abundance of casinos, beaches, forests, and fresh water is the main reason for people to come to Lake Tahoe, hopefully during your visit you can make some time to experience something new.
Summer Activities in Lake Tahoe, Augmented Reality Travel Guide
If this is your very first time using Augmented Reality, check the following video as a quick reference.
Summer Activities in Lake Tahoe, Augmented Reality Travel Guide
This is 3D model. You can drag or tap it to move in any direction.
1. If you are seeing the image:

click on it.
2. When a new image appears, click on: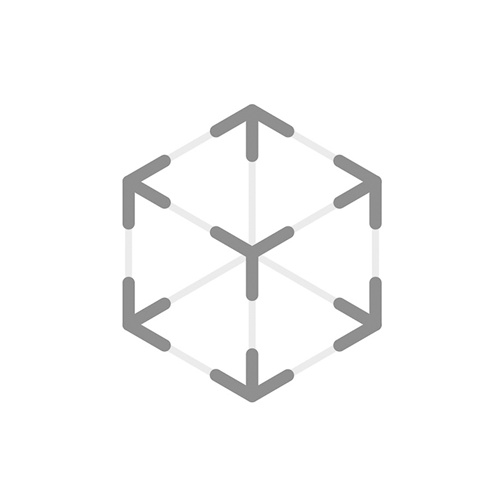 AR powered by Virtualmerse
Now, try your self this amazing Augmented Reality experience:
1. Find a flat and clean surface (table, desktop) ideally without objects on it.
2. Open the current page in your
iPhone

or

iPad

.
3. Alternatively, scan the QR Code with your mobile device camera.
4. Enjoy it!
Scan the QR Code to see the model in your iPhone or iPad only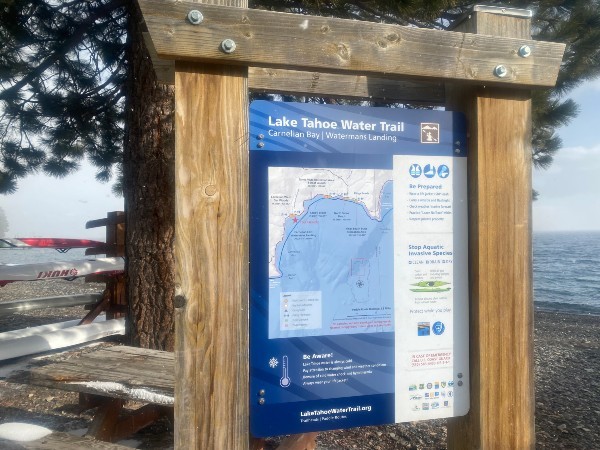 Tips to Paddling Lake Tahoe Any Time of Year A lot of people visit or move to Lake Tahoe for access to the...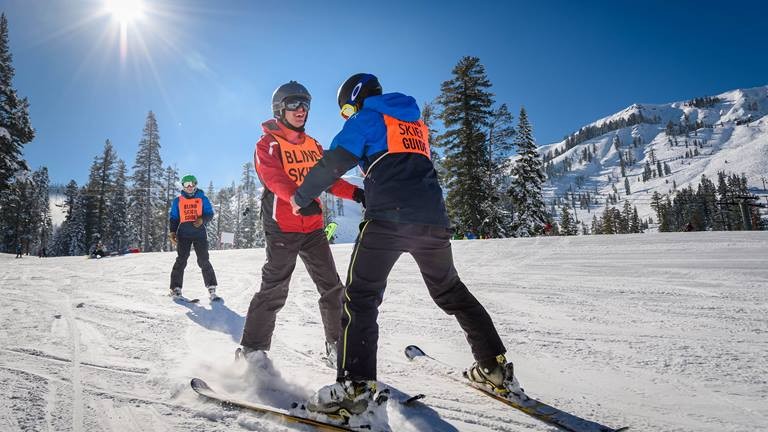 Sports for all! Adaptive sports represent recreational activity equality in Tahoe basin Many individuals decide to...
No Results Found
The page you requested could not be found. Try refining your search, or use the navigation above to locate the post.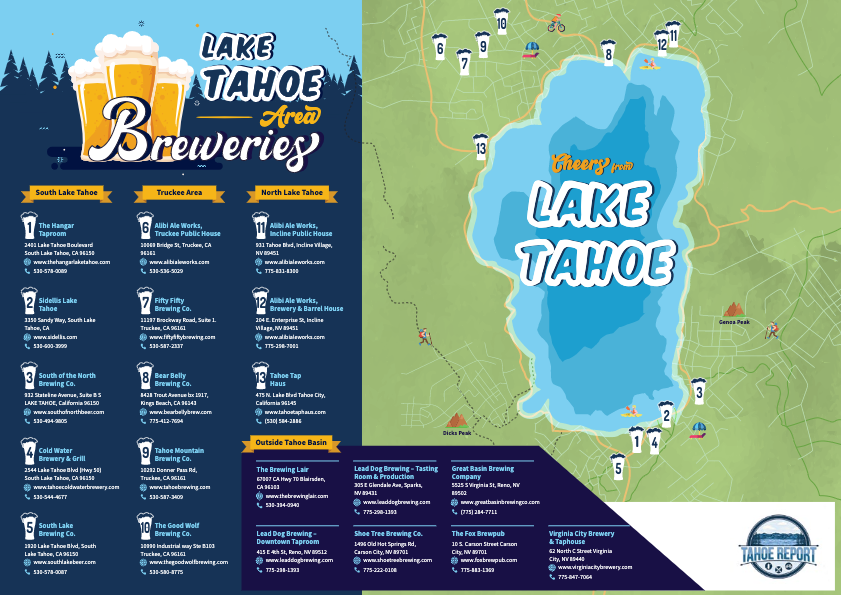 Throughout the mountain towns that surround the 72-mile-long Lake Tahoe there are local dive bars, mom-and-pop...