5 Best Places to Fly a Drone in Lake Tahoe's East Shore
5 Best Places to Fly a Drone in Lake Tahoe's East Shore
Lake Tahoe Basin has some of the most beautiful aerial views in the United States, especially because of its particularly clear-water beaches, which let photography lovers get unique footage while using their drones' cameras. There is still a lot of confusion about usage of drones because every place has their own restrictions, so if you want to enjoy your hobby without getting in trouble, we recommend you to visit FAA's Recreational Flyers Regulations and Map of Lake Tahoe No-Drone Zones before choosing the right spots to launch your flying toy into adventure. Fortunately, the Tahoe area has some nice places where drones are allowed to fly. These are some of the best spots in the East Shore:
1. Chimney Beach
Right off Route 28, there is a short hiking trail from Secret Harbor parking lot to Chimney Beach which features beautiful views of the lake and its turquoise clear water.
2. Whale Beach
The last of a series of secluded beaches, also known as Black Sand Beach. It can be accessed off of Nevada Route 28 through a 15-minute trailhead from Secret Cove Beach along the East Shore.
3. Skunk Harbor Trailhead
A 1.6-mile long unmarked trail on the East shore that can be accessed from Route 28. During the summer, the beach gets very crowded with boats and its parking lot is a little small, so It's better to get there early.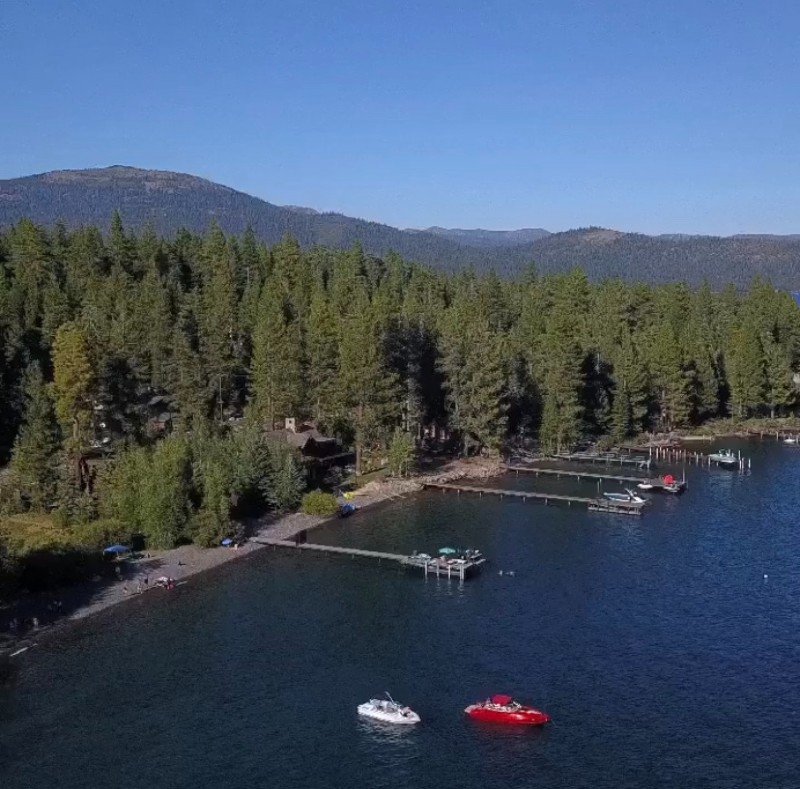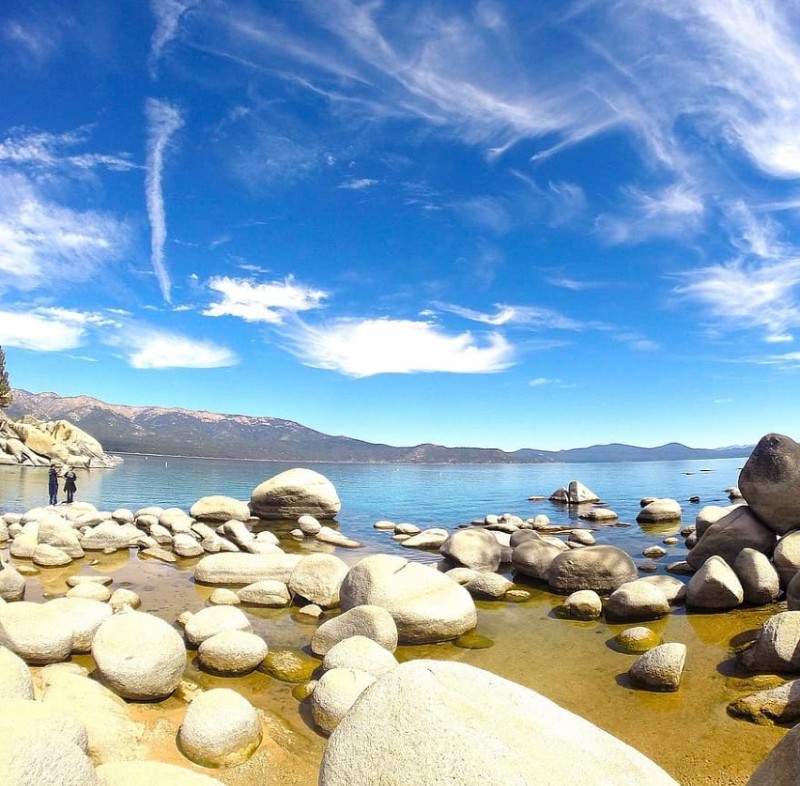 4. Secret Cove
It's a secluded nude cove accessed directly from Route 28, through a 20-minute hike from the Secret Harbor parking lot. Secret Cove has stunning turquoise-colored water which let photographers get beautiful aerial views of the lake. Learn more about this place here: https://www.tahoepublicbeaches.org
5. Bonsai Rock
A famous spot in Lake Tahoe located 1 mile south of Sand Harbor (one of the most popular beaches in the Tahoe area). Bonsai Rock can be reached from Route 28 and there are multiple options of trails that lead you to the water. These trails can be more challenging to fly your drone since the area is mostly a downward slope with lots of big boulders and loose dirt.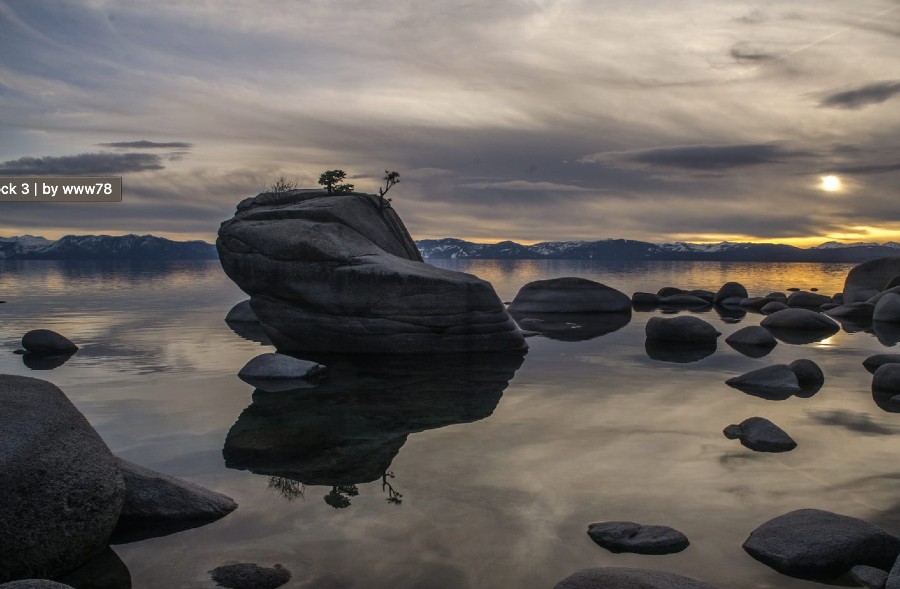 Update: FAA Announces New Effective Dates For Drone Rules
The FAA has announced that the final rules covering remote identification of unmanned aircraft systems (UAS/drones) and drone operations over people will now go into effect on April 21, 2021.