The Best Dog Beaches in North Lake Tahoe
The Best Dog Beaches in North Lake Tahoe
By: Kayla Anderson
As many outdoor enthusiasts know, North Lake Tahoe is a haven for four-legged furry friends. Between the forest and the clear blue beautiful lake lie plenty of places to roam. It's common to see dogs- usually with a big smile and tongue wagging- leading the way on a hiking trail, swimming to a stick that's been thrown into the water or sitting serenely on a paddleboard as their owner pushes them around, gliding on top of Big Blue.
However, even though Tahoe is very dog-friendly, sometimes it can be hard to figure out where dogs are welcome and where they are not. Therefore, we'd like to offer a quick guide to some of the best beaches in North Lake Tahoe to hang out with your pup:
Patton Landing- 5166 North Lake Boulevard, Carnelian Bay
Located right in the middle of North Lake Tahoe in Carnelian Bay next to the big concrete block of a building known as the Sierra Boat Company, a three-acre rocky beach called Patton Landing is maintained by a family-owned café and paddleboard rental shop called Waterman's Landing. Grab a delicious organic snack and souvenir dog toy in the café and then take your pup out back to play in the water or rent a paddleboard/kayak and take him for a cruise on the lake.
The West Shore Beaches- By Blackwood Canyon and Sunnyside Resort
A few miles south of Tahoe City on Highway 89 is a long stretch of flat pebbly beach on the West Shore. Over by Sunnyside Resort and the West Shore Market, there are paved bike trails and clean public restrooms as well as lots of room for your dog to play. Across from the Blackwood Canyon hiking trails on Highway 89, there's also space for your dog to cool off if he gets too hot after a long trek through the forest.
Skylandia State Park & Beach- Lake Forest Rd., Tahoe City
Skylandia is home to a sweet little sandy beach and public pier that's part of a bigger 24-acre California State Park that's maintained by the Tahoe City Public Utility District. It's a nice quiet area with hiking trails, picnic areas, and bike trails tucked into the pines, and pets are allowed at the park (as long as they're on a leash). It's a great place to host a get-together, but keep in mind that finding a parking spot can get tricky in the peak summer months.
Coon Street Beach- Coon Street and Brockway, Kings Beach
On the eastern side of bustling Kings Beach, a small picnicking area next to the water at the end of Coon Street makes a perfect spot to get some shade and relaxation with access to Big Blue. It's close to lots of shops, restaurants, and motels, including the Hot Diggity Dog and Cat pet store. However, while dogs are welcome at this beach, this area has a lot of medium-sized boulders and rocks that can hinder your pup from running straight into the water.
Photos Courtesy of: Jen Schmidt Photography, jenschmidtphotography.com
Now if you happen to be visiting the other side of the lake, check out The Best Dog Beaches in South Lake Tahoe.
Lake Tahoe's Statistics in Augmented Reality (AR)
If this is your very first time using Augmented Reality, check the following video as a quick reference.
Lake Tahoe's Statistics in Augmented Reality (AR)
This is 3D model. You can drag or tap it to move in any direction.
1. If you are seeing the image:

click on it.
2. When a new image appears, click on: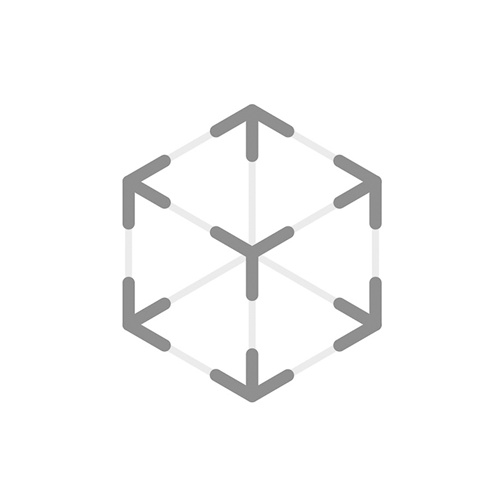 AR powered by Virtualmerse
Now, try your self this amazing Augmented Reality experience:
1. Find a flat and clean surface (table, desktop) ideally without objects on it.
2. Open the current page in your
iPhone

or

iPad

.
3. Alternatively, scan the QR Code with your mobile device camera.
4. Enjoy it!
Scan the QR Code to see the model in your iPhone or iPad only