Best Places to Rent a SUP or Kayak in South Lake Tahoe
The temperatures are heating up in Lake Tahoe and with many businesses closed, the best place to be this summer is on the lake. Fortunately, no matter where you're at on Big Blue, there's usually a stand-up paddleboard/kayak rental shop within a 20-minute drive. Here are a few South Shore spots to check out to gather all the gear you need to enjoy your time out on the water:
Off Lakeview Avenue next to El Dorado Beach, South Tahoe Standup Paddle lets people try out their SUPs, kayaks, and pedal boats at decent rates. A single kayak/stability stand-up paddleboard costs $25 per hour, a double kayak/touring SUP is $30 per hour, and a 2-person pedal boat is $35 per hour. They also provide all-day rates. South Tahoe SUP has around 200 boards in its rental fleet so there tends to be plenty for everyone, but it's still a good idea to get there early (especially on a holiday or weekend) to make sure they have the equipment you're looking for.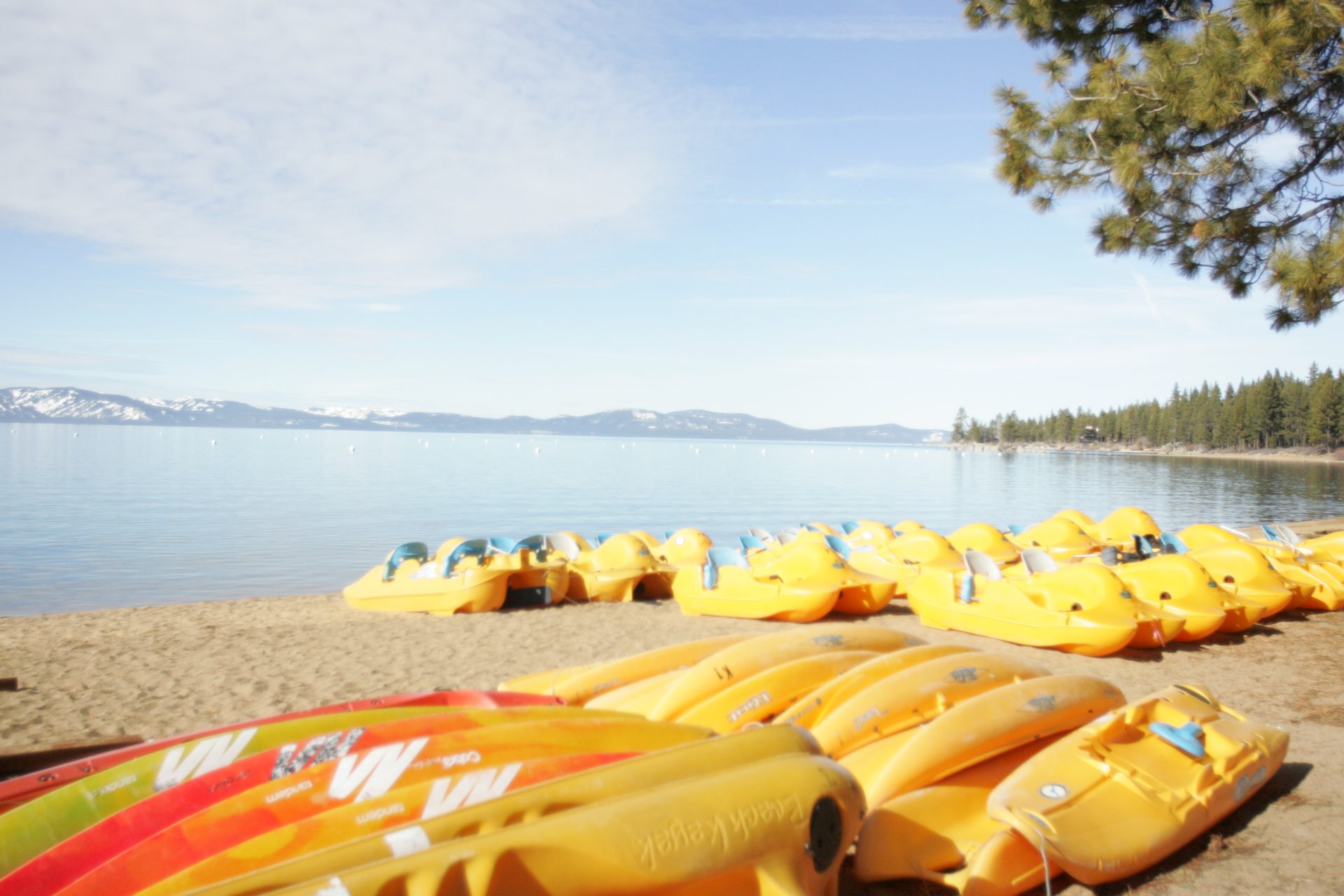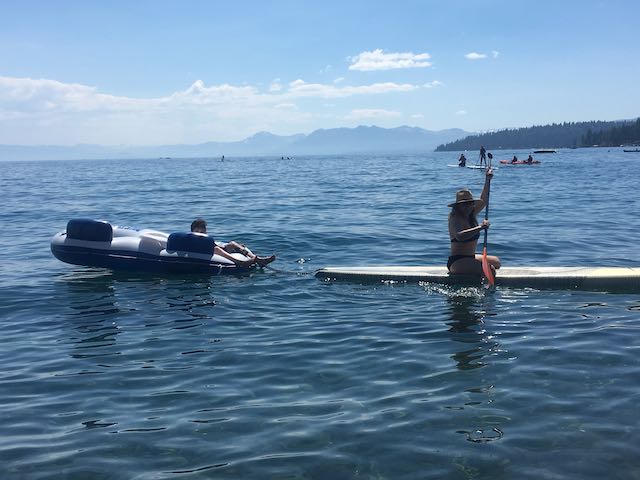 Owned by South Lake Tahoe native Jessica Miller and her husband Brandon, SUP Tahoe is on the southwestern side of the lake close to Emerald Bay. Their rental shop is located on 871 Emerald Bay Road right on Highway 89 and people usually stop by SUP Tahoe to get what they need and launch at either Kiva Beach, Baldwin Beach, or somewhere close to Emerald Bay. SUP Tahoe provides paddlers with complimentary board racks for their cars allowing them the freedom to go wherever they want which is why the minimum amount of time someone can take out a board is for two hours ($30 for a standard board/$40 for a touring board). Paddlers are encouraged to do an all day rental ($50 for a standard board/$65 for a touring board) and can even rent in the afternoon and keep a board from 4pm until 10am the following morning for $45/$60. SUP Tahoe may specialize in SUPs, but they also lease out single and double kayaks that range from $45-$70.
On the southeastern shore on the Nevada side of the lake, Zephyr Cove Resort is a popular place to camp, ride horses, take a boat cruise on the M.S. Dixie II, go parasailing, or rent a watercraft- motorized or not. Along with its fleet of jet skis and Sea Rays, Zephyr Cove Resort has a full line of paddleboards, kayaks, and pedal boats perched on its sandy shoreline. Stand-up paddleboards, 1-person kayaks, and 2-person pedal boats are all $30 an hour; 2-person kayaks and 4-person pedal boats are $40 per hour.
North Lake Tahoe: Check out our Top 3 Spots to Rent a SUP or Kayak in North Lake Tahoe
From walking to the beach, to finding the nearest ski resort, to taking a day trip to some of the nearby destinations.  Check out the options!
Lake Tahoe is a magical place.  Surrounded by mountains with access to the crystal blue water, excellent trails, world class ski ressorts and more within the Tahoe basin.
Beyond any of the mountain passes lie many additional opportunities that are a relatively easy day trip.  Some are on your way to Lake Tahoe from the San Francisco Bay Area  such as the Sierra Foothills and Gold Country.
Others such as the former mining town of Bodie and the Bodie State Historic Park as well as Carson City, Reno, and even a little farther to Mammoth Lakes and Mono Lake offer plenty of interesting options.  As a day trip or for ideas on where to stop while exploring California and Nevada, check out some of our travel ideas.