Ten Things to Do in Tahoe When You're Stuck Indoors
Ten Things to Do in Tahoe When You're Stuck Indoors
A lot of people are staying at home these days to help stop the spread of the coronavirus, and a few snowstorms have come through Tahoe the last couple of weeks leaving the roads icy and cold. Therefore, with stay-at-home orders in effect and the chance for snow coming through Tahoe on Christmas, it's probably a good idea to just hunker down for a while. No matter whether you're stuck indoors here or there, these are some indoor (or close-by) Tahoe activities to help pass the time in the winter months, during the pandemic:
1. Put Together a Jigsaw Puzzle
There are all sorts of benefits to sitting down and doing jigsaw puzzles by yourself or with your family; most notably concentrating on a jigsaw puzzle helps improve your short-term memory. It's also pretty rewarding when you finish it and see how all your hard work came together to create a beautiful picture. Fortunately, there are plenty of places around the lake that sell jigsaw puzzles, such as: The Potlatch and the Village Christian Thrift Shop in Incline Village; The Tree House in Truckee; and Toy Maniacs, Tahoe Toys and Treasures, and Village Toys in South Lake Tahoe.
2. Bake Something
Now that the holidays are here, local grocery stores Safeway and Raley's are restocked with flour, sugar, and chocolate chips. Therefore, this is the perfect reason to stock up on ingredients and create something edible and functional in the kitchen. Visit the Cooking Gallery in Truckee or buy kids cupcake sets and baking kits at The Potlatch or The Tree House. I'm sure Santa will love whatever you come up with.
3. Knit or Crochet a Scarf (or a blanket, or a beanie, or socks or fingerless mittens)
A couple of years ago, local craft stores got together and hosted the Sierra Nevada Yarn Crawl where knitters all over the country came to Tahoe to stock up on supplies, learn new patterns, and connect with local artisans in a beautiful setting. Atelier in Truckee and Wildwood Makers Market in South Lake Tahoe host classes, sell yarn, and knitting kits so that you can make your own clothing or help others stay warm and cozy. Knitting is also supposed to help prevent arthritis.
4. Brush Up on Your Blackjack and Poker Skills
Lake Tahoe is known for its abundance of gambling options and fortunately many local casinos sell their old decks of playing cards in their gift shops (check Montbleu Resort, the Hard Rock, Harvey's or the Tahoe Biltmore and the Crystal Bay Club on the North Shore) and maybe even old Craps table dice. Procure a deck from a place in town and use it to brush up on your poker or blackjack skills or visit one of Tahoe's gift shops for more family-oriented games like Uno or Go Fish.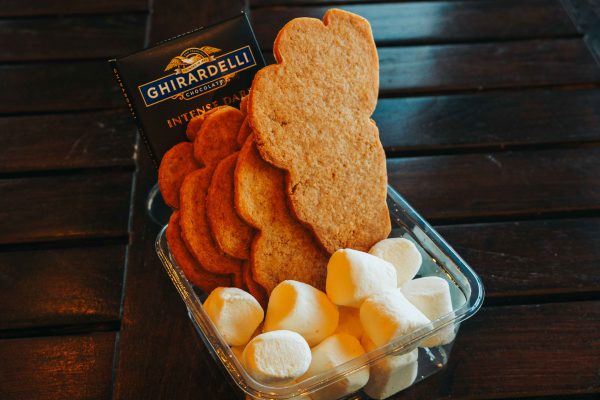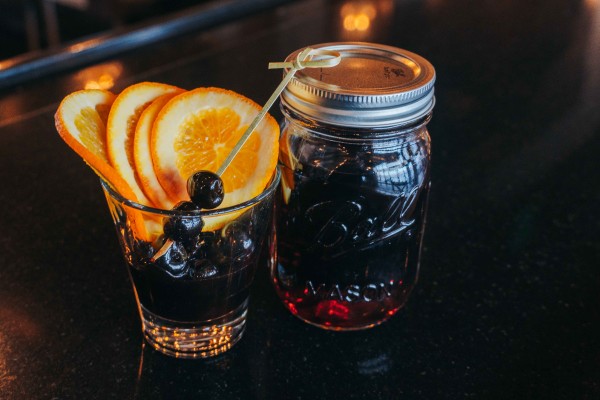 5. Read a Book
Lake Tahoe tends to draw creative minds and award-winning authors, and during a snowstorm it can be nice to curl up next to the fire and get lost in a Tahoe-based mystery thriller by Todd Borg or another bestseller. Find books at local thrift stores or visit the libraries in Incline Village, Kings Beach, or South Lake Tahoe. Get your digital library card through the Washoe County Library System website and instantly be able to check out eBooks and get access to online sources.
6. Host a Virtual Party with Your 21 and Older Friends
Buy a bottle of wine from Glasses Wine Bar in Incline Village or The Pour House in Truckee, make sure that your friends have one too, and host an online happy hour! It's a great way to connect and be with those you like to be around while practicing proper social distancing. The West Shore Café across from Homewood Mountain Resort also makes delicious fancy cocktails to go. There are a lot of DJs who are also hosting weekend sets through Instagram or Facebook Live, so you can get some psychedelic treats from a recreational marijuana dispensary and tune in.
7. Foster a Dog and Take it For a Walk in the Neighborhood
What's great about having pets is that they give you unconditional love and support and they can help you stay active and healthy by taking you on walks. Now that a lot of people are working remotely at a time when many animal shelters are closed, it creates the perfect opportunity to take in a furry being when they need you the most. That's why the Pet Network in Incline Village is waiving adoption fees through the month of December and giving one full year of pet insurance. The Humane Society of Truckee Tahoe also has animals that need good, stable homes.
8. Do Some Yoga
In the beginning of the pandemic, many yoga studios moved their classes online which gave aspiring yogis more accessibility to classes and studios of their choice, practicing with their favorite instructors in the comfort of their own homes. Some local studios that offer online classes include Tahoe Flow Arts & Fitness, The Sanctuary, and Mountain Lotus Yoga on the North Shore, as well as Yoga Om on the South Shore. When reconstructing your home space into a yoga room, consider stopping by Well Being in Kings Beach to load up on candles, healing crystals, and massage oils.
9. Make a Snow Angel
There's nothing like finding a fresh patch of snow somewhere and throwing your body into it and flinging yourself around. It's probably not the best thing to do during a blizzard but getting outside and enjoying the calm after the storm can be heavenly. Building a nice snowman is also bound to make anyone who stumbles upon it smile.
10. Take a Bath
After shoveling snow or digging out your house for a few hours after the storm, it's likely that you'll have some sore muscles. Taking a bath with some nice Epsom salts or locally made bath bombs can give your body the relaxation and rejuvenation it needs. My favorite bath buddies are the Tahoe Blue bath bombs from Lather & Fizz Boutique (they have shops in Tahoe City's Cobblestone Center and the Village at Squaw Valley) or putting an After Workout Shower Vapour puck in over the drain to indulge in the rich soothing scent.
Relax, Recharge, and Indulge
The current coronavirus pandemic has disrupted our previous routines and everyday lives, but fortunately it's also forced us to slow down, be grateful for what we do have, and help each other out to get through these uncertain times. A few Tahoe businesses have gotten pretty creative in their offerings, too, like Homewood Mountain Resort selling s'mores kits with Lake Tahoe-shaped graham crackers and Happy Tiers Bakery in Incline Village selling hot chocolate bombs and brunch boxes to feed the whole family. (They'll even come to you, offering free delivery to anywhere in the Reno/Tahoe area on orders of $25 or more.)
There's plenty to do indoors to re-energize your mind, body, and soul, so just remember to stay healthy, stay safe, and do whatever you need to take care of yourself.
Do Not sure whether to venture outside:  Why not check out the live Lake Tahoe area road and resort webcams.