Winter Activities in lake Tahoe that are Free, Outdoors, and Open
Winter Activities in lake Tahoe that are Free, Outdoors, and Open
It's a weird year to be living or visiting Lake Tahoe, but a big reason why people are drawn to this place is for its abundance of outdoor activities and fresh air. And now that the snow is flying, most of Tahoe's ski resorts are open but many have since cut off season pass sales and aren't doing walkup day-of ticket sales anymore for the start of the 2020/21 winter season. Therefore, if you are stuck in Tahoe and looking for something to do yet don't have a parking reservation at a ski resort, this article provides some options for free and available activities to get out and stay active even in the winter during a stay-at-home order.
Big disclaimer, though: Many of these activities you need your own equipment and don't count on public restrooms being available. With most of these, a certain level of skill and backcountry knowledge is involved and doing any of these things is entirely at your own risk. So, remember- check the weather conditions, research where you're going ahead of time, be careful, and have FUN!
1. Go Ice Skating
Putting on some skates and sliding around on the ice is a great way to spend a chilly weekend day when you're sick of being cooped up indoors. If you're into knocking around a puck, then there's an ice-skating rink in South Lake Tahoe as well as rinks that you can pay to access in the villages of Heavenly and Northstar California for easy cruising. (Edgewood Tahoe Resort and the Resort at Squaw Creek have rinks as well, but they may not be open.) There's also a rink in Tahoe City behind the Savemart at the golf course. For a little family friendly pond hockey ($10 donation), check out the video below for Sky Tavern Hockey in the Mt. Rose area. If you have your own skates and know how to read the ice, then check out the free sometimes skateable ponds which may include Prosser Creek Reservoir (outside of Truckee), the pond across from Moon Dunes beach at Tahoe Vista, Red Lake near South Lake Tahoe or if you're up for it- hike out to Eagle Lake or Granite Lake on the West Shore. Just don't forget to bring your skates a friend and the requisite safety gear.
Check out some video footage of Winnemucca Lake at 9,000 feet.
News clip from KTVN Channel 2 News on the community rink at Sky Tavern (below)
2. Go Snowshoeing
If you're into hiking the Tahoe trails in the summertime, then snowshoeing is a great way to get outdoors in your offseason. Snowshoes are decently priced and easy to store, so if you spend a significant amount of time in Tahoe (especially in the winter) then it's worth keeping a pair or two around. My favorite places to snowshoe in North Lake Tahoe include the Flume Trail accessible from the Tunnel Creek Café parking lot in Incline Village, Chickadee Ridge on Highway 431 (remember to bring some sunflower seeds to feed the chickadees), or anywhere down to the lake on the East Shore if you can find a legal parking spot.
3. Go Backcountry Skiing, Snowboarding, or Cross-Country Skiing
For those lucky enough to have a splitboard or snowmobile, then they've likely already had their best Tahoe powder day out in the backcountry in the last year or so, considering when the ski resorts closed then everyone quickly transitioned to split boarding and cross-country skiing. Although it takes a lot of equipment to do this safely, some good spots for advanced and expert skiers and snowboarders are up on Mount Rose Proper, the ridge on the West Shore, and around Hope Valley and Kirkwood towards the Eastern Sierra. Just please, please, please check the Sierra Avalanche Center for conditions before you go; dangerous life-threatening slides can be common. Always go with a friend and it's imperative that everyone in your group has a shovel, probe, and a beacon with them.  For additional information and links for hitting the backcountry: Winter of Backcountry Ski & Snowboard in Lake Tahoe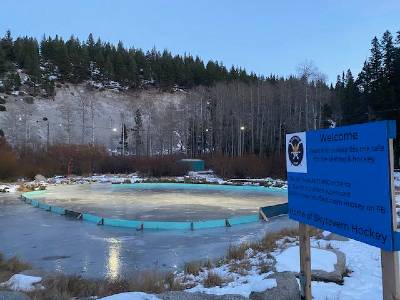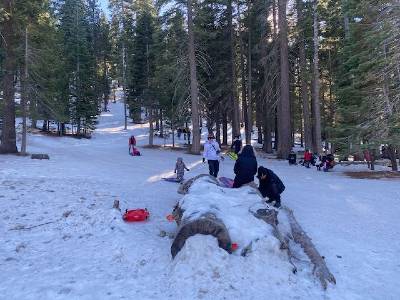 4. Go Paddling
Paddling a kayak or stand up paddle board (SUP) on Lake Tahoe in the winter can be tricky with winter storms coming through (and the water and air temperatures drop significantly), but it's still possible if you know what you're doing. Big Blue is open to the public all year long and there are plenty of access points to drop in, but at any time of the year you have to be prepared that if you fall into the 42-degree water you are confident enough to swim back to shore. It is worth a look at the Lake Tahoe Webcams page to see current conditions and absolutely tell someone when you plan on going paddling and how long you are going to be gone if you attempt this in the colder months.
5. Build a Snowman
This is probably the safest activity you can do and the best way to introduce your kids to snow for the first time. I've noticed that some wide-open spaces where the snow tends to keep a little longer and it's great for making big white balls is up on the Mt. Rose summit, the golf courses in Incline Village, or down by the beach at the Kings Beach State Recreation Area. In South Lake Tahoe, Bijou Community Park and El Dorado Beach are nice places to play in the snow.
Sledding in non-designated areas is frowned upon due to safety and littering issues, so most ski resorts that you call up won't tell you places to sled (and it's the number one question that people ask). However, there is a little-known secret called the California SNO-PARK program that exists in Tahoe. These parks contain bathrooms and snow cleared parking lots (if the snowplows can get to them) and is administered through the Off-Highway Motor Vehicle Recreation Division. Day permits are only $5, or you can buy a season pass valid November 1-May 30 for $25. In Tahoe, there are SNO-PARKs at Donner Lake and Donner Summit; Blackwood Canyon and Taylor Creek on the West Shore; and Hope Valley/Echo Lake on the South Shore. Click the below for additional information on California SNO-PARKS and to buy your day or season pass.  Common questions for California SNO-PARK visitors.
WHERE CAN I BUY A CALIFORNIA SNO-PARK Pass?  ANSWER: Click the link below to buy online or learn more about locations to purchase.
WHAT IS THE FINE FOR A VEHICLE PARKED AT A CALIFORNIA SNO-PARK WITHOUT A PERMIT? ANSWER: The fine for parking in a California Sno-Park without a pass is $94.50
Come When There's Snow
Lake Tahoe received a pretty good dump in mid-December and there's more on the way before Christmas. However, before you drive up here, make sure you check the weather and road conditions and carry chains in your car (or better yet, bring a 4WD one). Bring your own groceries and supplies, too, since the grocery stores have been wiped out lately. Be safe and stay home if you're sick…the snow will still be here waiting for you.
Ski Resorts in Lake Tahoe, Augmented Reality Travel Guide
If this is your very first time using Augmented Reality, check the following video as a quick reference.
Ski Resorts in Lake Tahoe, Augmented Reality Travel Guide
This is 3D model. You can drag or tap it to move in any direction.
1. If you are seeing the image:

click on it.
2. When a new image appears, click on: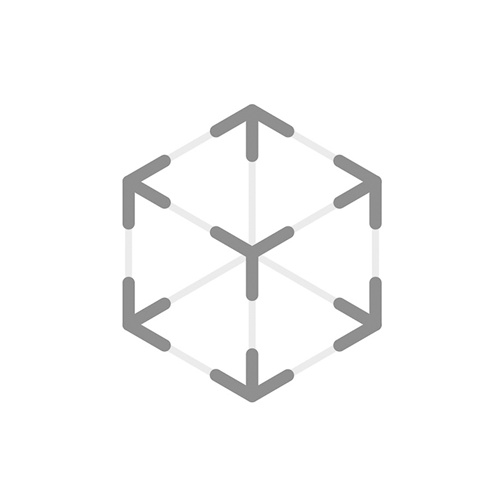 AR powered by Virtualmerse
Now, try your self this amazing Augmented Reality experience:
1. Find a flat and clean surface (table, desktop) ideally without objects on it.
2. Open the current page in your
iPhone

or

iPad

.
3. Alternatively, scan the QR Code with your mobile device camera.
4. Enjoy it!
Scan the QR Code to see the model in your iPhone or iPad only