No Results Found
The page you requested could not be found. Try refining your search, or use the navigation above to locate the post.
Lake Tahoe Basin has some of the most beautiful aerial views in the United States, especially because of its particularly clear-water beaches, which let photography lovers get unique footage while using their drones' cameras.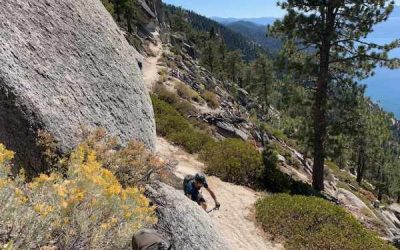 Epic Mountain Biking abounds in the Lake Tahoe area. Lake Tahoe mountain biking options include some world famous trails such as Mr. Toads Wild Ride, Tahoe Flume Trail, The Tahoe Rim Trail, Hole in the Ground, Big Chief, Tyrolean Downhill, Western States, Jackass and many more.
The Lake Tahoe water temperature could be classified as "refreshing." While a common belief is that lake Tahoe was formed by the collapse of a volcanic crater, according to the U.S. Forest Service the Tahoe basin was actually created due to faulting related to the tremendous uplifting of the Sierra Nevada mountains.