North Lake Tahoe offers many budget friendly winter activities for the whole family. Sledding, Ice Skating, S'mores or getting some exercise with your dog. When it snows in Tahoe, it snows and pretty much any open areas can provide your family hours of free fun. However, the key is to be safe and go to established locations that offer bathrooms so that your kids keep smiles on their faces all day long.
read more
Winter links to Lake Tahoe webcams. Plan your visit using the webcams available in ski resorts, mountains, lake and roads, and have a live view of the weather and traffic conditions.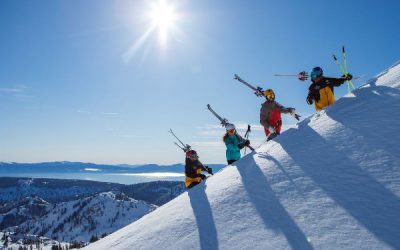 Tahoe ski resorts are still gearing up for winter and looking to hire employees for a myriad of jobs. Many resorts also provide food and beverage discounts, season pass and lift ticket perks, resources on housing, and opportunities to move up in the ski industry.
There are so many great hikes in the Tahoe area, it's hard to stick to just these. My advice is that when you drive around Lake Tahoe, stop and smell the pine trees and you may end up on a trail that unlocks more of nature's gems.