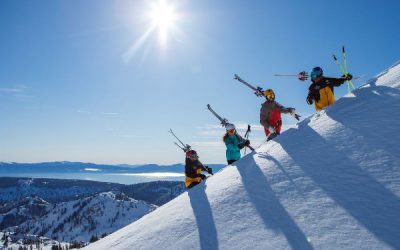 Tahoe ski resorts are still gearing up for winter and looking to hire employees for a myriad of jobs. Many resorts also provide food and beverage discounts, season pass and lift ticket perks, resources on housing, and opportunities to move up in the ski industry.
read more
A lot of people are staying at home these days to help stop the spread of the coronavirus, and a few snowstorms have come through Tahoe the last couple of weeks leaving the roads icy and cold. Therefore, with stay-at-home orders in effect and the chance for snow coming through Tahoe on Christmas, it's probably a good idea to just hunker down for a while.
These are my favorite four free sledding hills in Lake Tahoe, for being safe and having family friendly slopes.
It's a weird year to be living or visiting Lake Tahoe, but a big reason why people are drawn to this place is for its abundance of outdoor activities and fresh air. And now that the snow is flying, most of Tahoe's ski resorts are open BUT…..